W/Q Maxamed Nuur Shire
Dawladnimada waxaa lagu qeexi karaa: hab maamul oo bulsho meel deggan lagu hago, waxaana dawladdu ay ka koobantahay: 1)dad, 2) dal iyo 3) dastuur.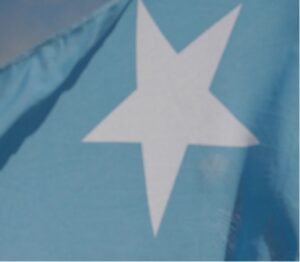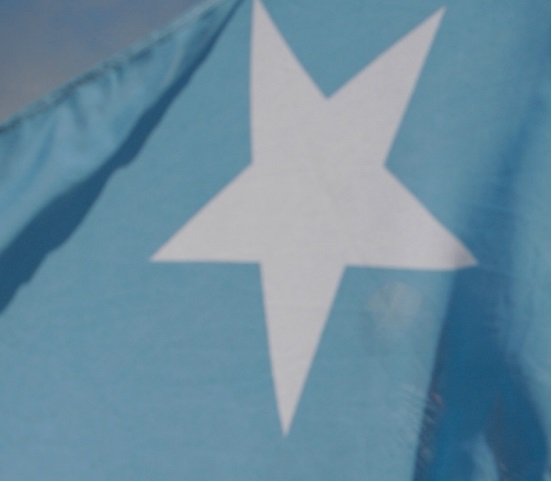 Dawlad kasta waxa ay leedahay astaamo lagu aqoonsan ogyahay oo ay dunida kale kaga soocantahay, sida: calan, dhul xad la yaqaan leh, baasaboor iyo astaan qaran oo dal kasta gaar u leeyahay.
Dalka Soomaaliya, waxa uu hab-dawladeedkiisa gaar la noqday oo uu madax banaani helay, bishii Julay ee sanadkii 1960-kii, waxaana markaas sameysmay, dastuur, xudduud (wallow Soomaalidu aysan ku qanacsaneyn xudduudda) iyo madax la doortay.
Dawladdu waa wax ay wadaagaan dadka wada dhistay, xubnaha xukunka loo idmadana waa hoggaamiyaashii dawladnimada ee ma aha kuwo iyagu dawladnimada leh. Taas macnaheedu waxa weeye: in dadka xukunka haya aan loo arkin kuwo dawlanimada leh, iyaguna (kuwa xukunka haya) aysan dawlanimada u arkin iyaga, ee ay maanka ku hayaan in ay yihiin adeegayaashii dawladda oo kaliya.
Tusaalayaasha Wanaagsan ee Dawladnimada:
Jiritaanka nidaam dawladeed ayaa waxaa ku suurtagala wax badan oo aan suurtoobeen haddii nidaam dawladeed uusan jiri lahayn, waana halka Soomaalidu tiraahdo, "dawlad xun waxa ay dhaantaa dawlad la'aan.
Tusaale dhow, markii uu dhacay qaraxii 14-kii oktoobar ee 2017-kii, dawlandimada waxaa inoogu suurtagalay:
1. Dawladaha saaxiibka la ah dawaladda Soomaaliya oo dadkii dhaawaca ahaa u kala qaaday dalalkooda, sida, dawladaha Kiinya, Qadar iyo Turkiga, waxaana ay dhammaan saaxiibada Soomaaliya soo direen gurmad.
2. Dadkii dhaawacmay intii dibadda loo qaaday, waxaa muddo afar iyo labaatan saac gudohood ah dawladdu ugu diyaarisay baasaboorradii bukaanada iyo eheladoodii qaadi lahaa ay ku bixi lahaayeen.
3. Jiritaanka dawladnimo oo sahlay in dadka Soomaaliyeed ay u soo gurmadaan dhibaatadaas, haddii ay ahaan lahayd sugidda ammaankooda iyo fududeynta imaanshahoodii Muqdisho.
4. Hadallada masuuliyiinta dawladda waxa ay qalbi qaboojis iyo kuwo ay ku diirsadaan u ahaayeen Soomaalida la murugeysneyd dhibaatadii qaraxii Soobbe – qofka kula ooya ma ilowdid.
Tusaale kale, waa dawladnimo waxa Soomaaliya ay ku difaacaneyso baddeeda ay dawladda Kiinya muranka gelisay; dacwada badda ee taalla maxkadda adduunka, doodda iyo qareennada badda difaacayana waxaa lagu diyaariyey nidaamka dawladnimada. Haddii aysan jiri lahayn dawladnimo, ma jiri lahayn cid ixtiraami lahayd dalka iyo dadka Soomaaliyeed, tabartu haba iska yaraatee.
Aragtida Shacabka Soomaaliyeed ee Dawladnimada
Marka sooyaalka dib loo jaleeco, inta badan dadka Soomaaliyeed waxa isaga dhex qasan dawladnimada iyo dadka xukunka haya. Haddii dadka Soomaaliyeed ay ka biyo diidaan adeegayaasha dawaladda (xubnaha xukunka haya) waxa ay la dagaallamaan dawladnimada.
Tusaale, markii ay dhacday dawaladdii dhexe ee Kacaanka sanadkii 1991-dii, taasna ay sababteeda lahaayeen jabhado hubeysnaa oo xukuumaddaas ku kacay, waxa bililiqo loogu dhaqaaqay dhammaan xarumihii dawaladda ee lagu qaban jirey adeegyada bulshada, sida, goobihii waxbarashada, Bangiyadii, Warshadihii, Wasaaradihii, Xeryihii ciidanka iyo dhammaan goob kasta oo dawladdu lahayd. Dadku waxa ay u haysteen in waxa ay boobayaan ay tahay hanti ay lahaayeen dadkii dalka xukumayey, ilaa heer la arkay in qof uu jiingadaha ka diirtay iskuulkii uu wax ku soo bartay!
Heer waxa ay gaartay, in safiir uu iibsado dhismihii safaaradda ee uu qaranka wakiilka uga ahaa. Bal suureyso, haddii safiir uu dhismihii safaaraddii uu madaxda ka ahaa gatay, halka ay joogaan shacabkii caadiga ahaa ee dawladnimada iyo madax aan kala saari karin. Waxaas oo dhan waxa ay markhaati u yihiin in dadka Soomaalida ah intooda badan aysan fahmin, ama aqoon u lahayn wax ay tahay dawladnimo, taasna ay ugu weyntahay waxa weli qaran macna leh uu u dhismi la'yahay.
Aragtida Dadka Xukunka Qabta ee Dawladnimada
Haddii aad ila garatay in shacabkeenna Soomaaliyeed ay u badanyihiin sidii aan soo sheegnay, dareenkaaga iyo indhagaaga wax yar i amaahi, si aan kuula wadaago aragtida aan ka qabo xubnaha xukunka ka qabta Soomaaliya sida ay iyaguna u fekeraan:
Inta badan dadka xukunka u qabanayey dawladda Soomaaliya, heer gobol, dawlad goboleed ilaa mid dhexe, waxa ay dawladnimada u arkaan fursad lagu shaqeysto, oo qofkii nasiib u hela uu daaro ka jeexdo. Taas waxa ay ka soo bilaabataa sida marka hore xukunka lagu qabto. Tusaale, qofka inuu xil qabto u bixiya kumanaan doolar, oo qaarkood uu deyn ku soo qaatay, sow ugu yaraan gar uma arko inuu deynta iska gudo, oo uu khasnadda dawladda ka gudo, ileen hanti gaar ah oo uu ka bixinayo ma jirtee?
Waxaa intaas caddeyn u ah, sida saami qeybsiga Soomaalida ee ku saleysan qabiilka la isugu qabqabsado, ileen waxaa loo arkaa dawladnimada il dhaqaale oo la masruuftee; haddii sawirka aan kuu soo dhaweeyo, dawladnimada waxa loo fahansanyahay, magac qarin kara qalin-shubatanimada iyo jeeb-ka-buuxsiga hantida qaranka.
Haddii kuwa xukunka fursadda u hela hantida qaranka go' weyn oo dawladnimada ah la hagoogtaan oo ay caloolaha ku dhaansadaan, waxaa agagaarka ka soo dhaguuga kuwa kale oo iyaguna jeclaan lahaa iney helaan go' (dawladnimada) ay huwadaan oo ay ku cunaan hantida ay u dhaarsanyihiin ee qaranka.
Kuwii xukunka hayey marka lagu qabsado ama lagu qeyliyo, waxa ay falfal xumadooda ka dhigaan waddaniyad, kuwa kale ee dan kasta ha lahaadeene ka horyimaadana, waxa ay u tolaan shaati wasakeysan oo la yiraahdo "qaran dumis iyo khaa'inul waddan".
Markaas ayaa waxaa xaalku isku bedelaa sidan soo socota:-
1. Dadkii ay fursaddu u saamaxdo iney xukunka wax ka qabtaan oo shaqo-tag dadaal badan noqda.
2. Dadka aan fursaddaas helin oo u ekaada duurjoog ardaayada ka qeylinaya.
3. Dawladnimada oo fahankeedu sii fogaado, siina foolxumaata.
4. Dadku iney waddaniyadda iyo dawladnimada nacaan.
5. In mar kasta marka ka dambeysa uu sii fogaado helidda qaran macno leh.
Xalka
Dhibaato kasta oo jirta waxa ay leedahay xal lagaga baxo, haddii aan sababaha isla fahannayna waxaan xal u arkaa:-
1. In masuuliyiinta xukunka qabta, ama haya ay dadka baraan waxa ay tahay dawlandnimada.
2. In dadku u arkaan dawladnimadu mid ay iyagu leeyihiin ee aysan u nicin xubnaha xukunka qabta.
3. In maanka lagu hayo in taariikhdu ay tahay markhaati, weliba facyaal dambe ay akhrisan doonaan.
4. In la fahmo, waxa dawladnimada inoogu hagaagi kara ay aad uga badanyihiin waxa dawlad la'aan ay dadka qaarkiis ku qabi karaan.
5. In dadka la dhiso waddaniyaddooda iyo dal jaceylkooda, halkii lagu ababin lahaa jacaylka dadka talada haya, waayo, xukumayaashu (madaxdu) waa tegayaan, balse dalka iyo waddaniyaddu waa jirayaan.
6. In wacyi-gelinta waddaniyadda iyo dawladnimada ay ka soo bilaabato, dugsiyada, guryaha iyo warbaahinta.
Haddii dawladnimada iyo waddaniyadda aynaan fahmin, ma sahlana in dawlad macno leh iyo waddaniyad ay cirka inooga soo dhacaan, waayo, ma jiraan wax bilaash lagu helo, ee wax kasta waxa ay u baahanyihiin, aqoon iyo dadaal.
W/Q: Maxamed Nuur Shire
Email:[email protected]
---
We welcome the submission of all articles for possible publication on WardheerNews.com. WardheerNews will only consider articles sent exclusively. Please email your article today . Opinions expressed in this article are those of the author and do not necessarily reflect the views of WardheerNews.
WardheerNew's tolerance platform is engaging with diversity of opinion, political ideology and self-expression. Tolerance is a necessary ingredient for creativity and civility.Tolerance fuels tenacity and audacity.
WardheerNews waxay tixgelin gaara siinaysaa maqaaladaha sida gaarka ah loogu soo diro ee aan lagu daabicin goobo kale. Maqaalkani wuxuu ka turjumayaa aragtida Qoraaga loomana fasiran karo tan WardheerNews.
Copyright © 2019 WardheerNews, All rights reserved