W/Q Axmed Bashir
Soomaalida waxaa lagu tilmaamaa dad aan wax qorin waxna aqriyin taasoo loogu yeedho (oral society) iyagoo sokeeye iyo shisheey, qofka ay garanayaan iyo saaxiiba isku si ugu warrama. Waxaa jira dhacdooyin dhowr ah oo noloshayda isoo maray oo aan had iyo jeer ka fakaro, aanna jeclaan jiray inaan mar uun wax ka qoro. Waxaa ka mid ah:
1) Muddo hadda laga joogo 36 sano ayaa waxaa igu soo booqday magaalada New York oo aan arday ku ahaa wiil aan saaxiibo ahayn iyo xaaskiisa oo ahayd gabar Maraykan ah. Intii aanan gayn casho ayaa waxaan sii marnay gabar Soomaali ah oo aan is garanaynay, xaafad noo dhowna degganayd. Haddii aan gurigeedii tagnay oo ay shaah iyo doolshe noo keentay, labadii gabdhood waxay galeen qolkeedii halkaas oo ay muddo ku sheekaysteen. Markii ay sheekadii dhammaysteen baa aniga, saaxiibkay iyo xaaskiisii aadnay magaalada si aan uga soo cashayno.
Intii aan jidka ku sii jirnay baa gabadhii Maraykanka ahayd waxay i tiri, su'aal ma ku waydiin karaa? Waxaan ku iri haa waad i waydiin kartaa. Waxay tiri maxaa ka qaldan gabadhan Soomaalida ah ee aad noo gaysay? Maxaad ka waddaa baan ku iri. Waxay tiri intii yarayd ee aan la joogay waxay iiga sheekaysay (almost) wax walba oo nolosheeda ay soo martay, saaxiibbadii ay yeelatay, Dugsiyadii ay soo dhigatay, meeshii iyo qaabkii ay ku soo kortay, gobolka ay ka soo jeeddo Soomaaliya, dhaqaalaha reerkooda Soomaaliya, ilaa iyo xataa doolshihii ay noo keentay sida ay u samaysay. Waxaan ugu jawaabo waan garan waayay markaasaan iska aamusay. Laakiin su'aasheedii raad iyo fakar aan dhammaan bay igu reebtay.
2) 2010-kii baan waxaan tagay dalka Koonfur Afrika anoo indha-indhaynaya fursado ganacsi. Haddii aan dadkii meesha degganaa waraystay waxaa la i tusay xarumo ganacsi oo dhowr ah oo aad u socda oo la yiri waxaa lagu dul gatay ganacsatadii markii hore furatay, ka dib markii ay sirtoodii (business secret) ay u sheegeen cid walba oo ay sheekaystaan, ama ha is yaqaaneen ama yaysan is aqoon. Dabadeed markii la ogaaday lacagta badan ee ay sameeyaan lagu dul gatay daartii uu ganacsigu uga furnaa.
3) Dhowr sano ka hor baan iyana waxaan tagay waddan kale oo Afrika ah kaas oo dhowr nin oo Soomaali ah ay ku haysteen ganacsiyo ay lacag aad u badan ka samayn jireen. Qaar ka mid ah raggaas baa la wadaagay sirtoodii ganacsi rag kale oo ay is lahaayeen saaxiibbaad tihiin, lakiin xogtii ay bixiyeen sababteed ayay ku lumiyeen ganacsigoodii ay lacagta badan ka samayn jireen, iyadoo kuwii ay u xog warrameen ay la wareegeen ganacsigoodii.
4) Haddii qof Soomaali ah uu tago waddan kale oo uu ka sameeyo ganacsi uu faa'ido badan ka helo wuxuu wacayaa cid walba oo uu garan jiray meel ay joogaanba (Minneapolis, Melbourne, Toronto, London, Columbus, Amsterdam, Oslo, Dubai, etc), markaasuu u sheegayaa waxa uu ka shaqaysto iyo faa'idada badan ee uu sameeyo. Wax yar ka dib meel walbaa la isaga imaanayaa oo la wada galayaa isla ganacsigii uu ninkaasi ku jiray, ilaa marka dambe cid faa'ida samaysa la waayo oo laga kala yaaco waddankaas. Waxaan aragnay dad contaynar dhan oo ilaa Shiinaha ama Dubay soo socday ka raadinaya dhowr boqol oo dollar. Waxaasaa la yiraahdaa Tacab Khasaar. Kolley haddaad qurbe ku rafaadaysid waxa fiican inaad macaash badan oo muddo kuu socda aad raadiso.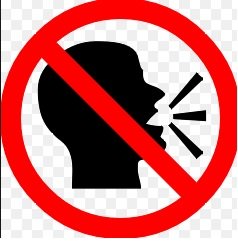 5) Marka Soomaalidu is dabo marayaan, badanaa qof kale oo ajnabi ah baa dhaxla fursaddii ay Soomaalidii saaxiibdada ismooday ay kala dhaceen.
Marka, Soomaali ma aha keliya dad aan inta badan wax aqriyin ama wax qorin, ee sidoo kale waa dad ay waayahan dambe ku yar yihiin saaxiib la aamini karo, gaar ahaan markay arrintu noqoto ganacsi ama lacag.
Sidaa awgeed, waxaa fiican in qof waliba uu ilaashado xogtiisa, damaciisa, iyo qorshihiisa. Qofka aad maanta saaxiibka tihiin, berri cadow baad isu ahaan kartaan. Marka wax walba oo calooshaada ku jira cid walba ha u sheegin.
Anigu waxaan dhahaa habka ganacsiga Soomaalidu isagaa isburburiya "Somali Business Model is Self-Destructive" waayo Sirna ma leh, faa'ida badanna ma raadiyaan.
Waxaa ila habboon in dadka wax loogu sheego "On A Need To Know Basis", ama "Wax Waydiin Ogaal"
Axmed Bashir
Email: [email protected]
---
We welcome the submission of all articles for possible publication on WardheerNews.com. WardheerNews will only consider articles sent exclusively. Please email your article today . Opinions expressed in this article are those of the author and do not necessarily reflect the views of WardheerNews.
WardheerNew's tolerance platform is engaging with diversity of opinion, political ideology and self-expression. Tolerance is a necessary ingredient for creativity and civility.Tolerance fuels tenacity and audacity.
WardheerNews waxay tixgelin gaara siinaysaa maqaaladaha sida gaarka ah loogu soo diro ee aan lagu daabicin goobo kale. Maqaalkani wuxuu ka turjumayaa aragtida Qoraaga loomana fasiran karo tan WardheerNews.
Copyright © 2020 WardheerNews, All rights reserved