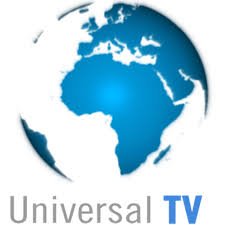 Jigjiga, Sida lagu sheegay warqad ka soo baxday maalintii shalay oo taariikdu ku beegnayd Dis. 25, 2019, xafiiska Warfaafinta Ismaamulka Deegaanjka Soomaalida waxaa gebi ahaanba la joojiyay in uu ka hawlgalo deegaanka Telefishinka madaxabannaan ee Universal TV.
Sida lagu xusay warqadda Telefishinka ayaa lagu eedeeyay abaabulka iskudhacyo qabiil, kicin bulsho iyo buunbuuninta dhacdooyinka xun ee deegaanka. Warqadda ayaa sidoo kale lagu sheegay in Telefishinkani si shrci darro ah uga hawlgalo gudaha Itoobiya.
Inkastoo eedahaas iyo kuwo kaleba uu maamulka deegaanku ku sheegay inay yihiin sababta ay shaqada uga joojiyeen Universal TV ayaa haddana waxaan cidna ka qarsoonayn in Telefishinkan laga raacay warbixin uu kaga warramayay mudaharaadkii dhawaan ka dhacay Jigjiga ee lagaga soo horjeeday gubistii Masaajidada iyo goobaha ganacsi ee ay Muslimiintu ku lahayeen magaalada Mota ee Deegaanka Amxaarada.
Wariye Ismaaciil Buurgaabo oo isagu uga soo warrama Universal TV deegaanka Soomaalida, oo dhacdadii mudaharaadka goobjoog u ahaa ayaa warbixin uu arrintaas ka diyaariyay ku sheegay waxyaabo khilaafsan wararkii ay tabiyeen Warbaahinta maamulka Jigjiga gacanta ku hayo iyo hadallo ay sheegeen mas'uuliyiinta dhinaca ammaanka u qaabilsan maaulkaasi.
Ciiddamada ammaanka oo markii uu dibadbaxaasi si nabadgelyo ah ku soo dhammaaday shacabka rasaas u adeegsaday, sababtayna dhimashada hal wiil iyo dhaawaca dhawr qof oo kale oo qaarkood la sheegay in rasaastu ugu tagtay iyagoo guryahooga iska jooga ayaa dawladdu arrintaas ku macnaysay in dadkaasi ay doonayeen in ay gubaan kiniisado, islamarkaana bililiqaystaan goobaha ganacsiaga.
Haseyeeshee wariye buurgaabo oo wareystay qaar ka mid ah dadkii mudaharaadka ka qaybgalay ee rasaasta lagu ridaya ayaa ay sheegeen in aanay wax rabshado ah u socon balse ay ciidamada ammaanku is-hortaageen iyagoo guryahooda u socda halkaasna ay ka dhalatay rabshado ay ciidamu rasaas u adeegsadeeen shacabka.
Dhanka kale waxaa la yaablahayd mas'uulka u qaabilsan deegaanka arrimaha ammaanka oo ka hadlay dhacdadan in aanu soo hadal qaadin dadkii ku waxyeeloobay rasaastii ciidamada oo uu ka mid ahaa wiil 13 jir ah oo rasaas madax kaga dhacday goobtaasna ku geeriyooday isagoo wax diirnax ah muujin tacsina u dirin qoyskii uu ka geeriyooday wiilkaasi oo xilligaas maydkiisa ku dul barooranayay.
Mas'uulkaas waxa uu hadlkiisu u badnaa hanjabaad iyo dad dhalinyaro ah oo aaanu tiradooda sheegin oo ay xabsiga u taxaabeen, uuna sheegay in ay maxkamd u gudbin doonaan.
Wariye Buurgaabo oo bartiisa FB kula wadaagay bulshada warqadda shaqo ka joojinta Universal TV iyo dukumentiyo kale oo ay ka mid tahay ruqsadda ay dawladdu federaalku siisay si uu ugu warramo Itoobiyo Tv-gan, ayaa waxaa uu sidoo kale soo dhigay qoraal uu sheegay in Whatsapp uu ugu soo diray mid ka mid ah mas'uuliyiinta xafiiska warfaafinta deegaanka oo u dhiganaa sida hoos ka muuqata:
Haddaba falalkan cabbudhinta ah ee maamulka deegaanku la soobaxay ayaa u muuqda kuwo uu rabo in saxaafadda ka hawlgasha deegaanku noqoto kuwo ku hadaaqa ammaanta maamulka oo keliya una sheega dhacdo walba sida ay mas'uuliyiinta deegaanku rabaan (shimbirayahaw heesa).
Warka ayaa waxa uu intaas ku darayaa in qaabka ay u wajahday xukuumadda deegaanku dhacdada mudaharaadka iyo shacabka la dhibaateeyay aad looga soo dhaweeyay deegaanka Amxaarada iyadoo baraha bulshada Amxaaradana ammaan ay ku miiseen madaxwyne Mustafe Cagjar.
Maamulka jigjiga ee uu hoggaamiyo Mustafe Cagjar ayaa tan iyo intii kursiga lagu fadhiisiyay habdhaqankooda laga dhadhansan karaa laba arrimood: Kaboqaadnimada Oromada iyo Iska dhaadhicinta Amxaarada.
Universal TV ayaa lagu xasuustaa wadashaqayntii uu la lahaa maamulkii halaagga shacabka baday ee Cabdi Ilay horjoogaha ka ahaa isagoo faafin jiray borobagaandhada taliskaas.
WardheerNews
---
We welcome the submission of all articles for possible publication on WardheerNews.com. WardheerNews will only consider articles sent exclusively. Please email your article today . Opinions expressed in this article are those of the author and do not necessarily reflect the views of WardheerNews.
WardheerNew's tolerance platform is engaging with diversity of opinion, political ideology and self-expression. Tolerance is a necessary ingredient for creativity and civility.Tolerance fuels tenacity and audacity.
WardheerNews waxay tixgelin gaara siinaysaa maqaaladaha sida gaarka ah loogu soo diro ee aan lagu daabicin goobo kale. Maqaalkani wuxuu ka turjumayaa aragtida Qoraaga loomana fasiran karo tan WardheerNews.
Copyright © 2020 WardheerNews, All rights reserved