By Mohamed Fatah
The Federal Government of Somalia (FGS) got off to a promising start with the election of President Mohamed Abdullahi Farmaajo on February 8, 2017, sounding the right messages in addressing corruption and promising to reform political, security and economic challenges of the nation. Early on, President Farmaajo undertook bold initiatives to reestablish relations with countries in the region and the international community. In the domestic front, the federal government hosted National Security Council (NSC) meetings in 2017, and Somalia security and partnership forum attended by over 50 governments and many international community and development partners. For the first time in more than 30 years there was guarded hope and optimism for the future of Somalia.
So, what happened? How did Farmaajo and Prime Minister Hassan Ali Kheyre lose the Somali citizens and International Community (IC) confidence, and what policies and steps they must take to convince skeptical Trump administration, and congress as well as International partners to continue to invest in Somalia at this critical time.
The International Community (IC) partners are in Somalia to assist the Federal Government of Somalia (FGS) and Federal Member States (FMSs) build security capacity required to combat violent extremist groups. The United States and IC strategy is to buy time and support the establishment of credible institutions required to secure Somalia. However, the US is not in Somalia to pursue nation building. So, time is running out for Somalia as the nation spirals into political chaos. Fahad Yasin, the Director of the National Intelligence and Security Agency (NISA), perpetual political conflict with Somali regions is eroding the Trump administration confidence in the leadership of President Farmaajo and Prime Kheyre. Reality is setting in Washington after more than two years of high expectations and Somali government unfulfilled promises.
President Farmaajo and Prime Minister Kheyre's divisive policies have alienated majority of political forces in Somalia. There is a growing frustration with Farmaajo, Kheyre, and Fahad Yasin, at the White House, National Security Council, the Pentagon, US congress and the international community.
The international community spent more than 15 billion dollars over the past decade to stabilize and rebuild Somalia and today the country is on a verge of collapse caused by political instability. Like the 1990s, the IC members at their comfortable green zone watch and ignore as a disruptive and destabilizing federal government and proxies wage destructive political, security and economic war on Galmudug, Jubaland, Puntland and Somaliland, as well as opposition political figures and Somali citizens. As the federal government fights the regions, the security of the country deteriorates. The IC risks turning a chance for success in Somalia into a shameful failure if they don't take corrective measures to mitigate the morphing proxy war and growing political instability.
In Somalia, the bad consequences are easier to foresee, with the collapse of Galmudug, weakening of Hirshabelle, and Southwest and ongoing government efforts to destabilize Jubaland, Puntland and Somaliland, allowing extremist groups to take advantage of critical political and security gaps, re-imposing draconian system that denies fundamental human rights, especially to women.
With divided congress, and ongoing impeachment hearings, there is administration and congressional resistance to spend more on Somalia with other issues becoming priorities. According to senior US official, "we are a presidential tweet message away from pulling out of Somalia". Although US footprint in Somalia is small, the presence of US diplomats and forces and their contribution to security is unmatched, playing significant role providing training, intelligence and support to brave Somalia security forces combating Al-Shabaab and the ISIS. The US works with Somali forces and IC partners to target Al-Shabaab and ISIS as well as invests in the development of Danab Battalion, the Somali Special Forces lauded as a model for future SNA and contributes to the security improvement we are seeing in and around Mogadishu.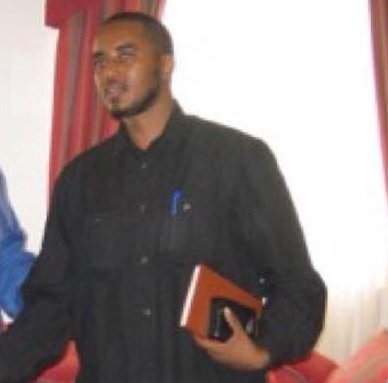 So, what has changed? There is a growing US administration and congressional displeasure with Fahad Yasin and proxy ally's negative role undermining US policy and plans. In 2017, the Pentagon submitted a new plan after then Secretary of Defense Jim Mattis attended Somalia Conference in London, and privately met with President Farmaajo. Secretary Mattis returned from London convinced Farmaajo was the type of leader the US government could support to stabilize Somalia. President Farmaajo said all the right words, and appealed to Secretary Mattis and the new Trump administration to be more proactive and lead the International Community efforts in Somalia.
Secretary Mattis left London with President Farmaajo's pledge to establish security, root out corruption, pursue good governance, and bring about political reconciliation. Secretary Mattis said at the London Conference "a government that can win the affection and respect of its people is resistant to the siren song of hate and violence espoused by Al-Shabaab or like-minded murders". With agreed to National Security Architecture and Comprehensive Approach to Security (CAS), Secretary Mattis, and the administration had Somali led plan they could support. The administration dispatched General Thomas Waldhauser, the Commander of the United States Africa Command, and State Department officials to Mogadishu to assess the conditions of Somali Security Forces, especially Somali National Army (SNA). The US accepted to lead CAS Strand 2A to train the SNA.
In mid-October 2017, a truck bomb killed more than 500 people and wounded over 1000 innocent civilians in Mogadishu. The terrorist attack was the deadliest in Africa history and one of the deadliest attacks since the 9/11 terrorist attacks. The US and the international community stood by Somalia and there was a growing administration push in Washington, and allies at the United Nations in New York and European Union in Brussels to assist Somalia develop significant capabilities to combat terrorism and secure the nation. For the first time since the early 1990s, Somalia had the world's attention, sympathy and support. The FGS hosted successful 2nd and 3rd National Security Council meeting in Mogadishu, and for the first time in years, Somali leaders approved policies that included SNA sectorization, policing and judicial models as well as many other significant agreements designed to facilitate power-sharing between the federal government and members states.
So, how did Somalia get off track over the past two years? The reason why Somali is teetering and politically failing is because of Fahad Yasin. Mr. Yasin supports foreign proxy policies that are detriment to the interests of Somalia and has worked to undermine relations with the federal states, and regional governments spending countless unregulated foreign funds from a Gulf state to corrupt state institutions. Mr. Yasin, a peculiar figure who has no political or security experience has become the biggest spoiler and embedment to peace, security and stability of Somalia. Over the past two years, with the blessing of FGS leadership, Fahad spent tens of millions of dollars to wage covert war against all Federal Member States, and opposition political figures.
The IC partners were concerned about Gulf States proxy battles and the effect on fragile Somalia. There was a push to insulate Somalia from the crisis and focus on morphing political, security, economic and humanitarian challenges Somalia was facing. The IC partners advised FGS leaders to stay out of the Gulf crisis and to not been seen as picking sides in what many though could become a long proxy battle that could change the dynamics of the region.
Early on, Farmaajo and Kheyre heeded the advice in an attempt to stay neutral. The Kingdom of Saudi Arabia, the United Arab Emirates, and Egypt offered to assist Somalia, with Saudi Arabia offering significant financial support, including billions for roads, hospitals, schools, and airports. The offer included financing of a new airport and seaport in Mogadishu. Off course there is no such thing as free lunch, and these government wanted Somalia to side with them. Similarly, Qatar offered to fund projects, including $200 million for infrastructure development. The FGS leadership declared to be neutral and sought to avoid the crisis, and decided not sever ties with Qatar. However, privately, Fahad Yasin who was then the Chief of Staff of Villa Somalia (State House), pushed to align Somalia with Qatar, successfully boxing in the federal government.
Growing International Community Frustration with Fahad Yasin and Proxy Activities
President Farmaajo and Prime Minister Kheyre's failure to sideline Fahad Yasin, and allies proxy war, as well as their efforts to weaken federalism and meddling in local affairs has eroded democracy and rule of law in Somalia and is moving the fragile state closer to a civil war. The government activities have created wedges between clans and sub-clans in a poor and fractious country recovering from civil war, uprising, militant campaigns, tribal feuds, and poverty. The federal governments cynical politics undermine long standing US and IC policy that supports inclusive, secure, stable, democratic, and federal Somalia, according to western officials. These officials warn that Qatar is pulling the strings behind the scenes in Villa Somalia in a bid to end federalism, democracy and shape a favorable 2020/2021 presidential elections for Doha's preferred candidates. They assess that these actions directly challenge US and IC policies and undermine efforts stabilize the fragile and weak nation.
Contrary to federal government claims, there are no tangible political and security progress, and significant challenges remain. Somalia risks collapse, if the international community continue to ignore the governments brazen, unconstitutional overreach attacking democracy, rule of law and the civil rights of Somali citizens. The recent political attacks on former presidents and systematic use of state institutions to serve interests of Villa Somalia as well as disregard of provisional constitution checks and balances raises serious questions about the future of federalism, peace, security and stability of Somalia.
Over the past two years, the government has shown flagrant contempt for any limits on executive branch power, whether checks and balances, according Somali and Western officials. They operate with petulance and vindictiveness toward those who oppose them, attacking nascent state structures and foundation agreed to ensure a sensible political process to protect the nation against centralized power, illiberal dictatorship and tyranny. With total disrespect shown to the constitution checks and balances, democracy, civil rights and rule of law, the FGS is entering a dangerous phase that could include attempts to extend term and mandate beyond 2021 deadline says concerned Somali officials.
"We are sending them hundreds of millions of dollars every year and they ignore our advice and undermines us said frustrated senior US official". The same official said, "We and our allies provide Somalia with the most money, but they keep running to Doha to get pennies."
The US was considering increasing assistance to Somalia, including appropriating additional funds for security sector, and there was considerable congressional support for accelerated debt forgiveness. However, Mr. Yasin and proxy allies destabilizing activities in Galmudug, Jubaland, Puntland, and recently Somaliland undermine Ambassadors James Swan, and Donald Yamamoto herculean effort to increase international community support to Somalia. Without Ambassador Swan and Yamamoto behind the scenes efforts to convince skeptical US congress and international community to maintain support to Somalia, the FGS will be in destitute and will not be able to afford cost of running Villa Somalia. These efforts are one of the reasons why FGS's budget for FY 2020 is $459.5 million.
During recent interagency meetings, senior policymakers and congressional staff from Appropriation, Foreign Relations, Armed Services and Intelligence Committee's expressed considerable skepticism, and displeasure with rosy picture of Farmaajo and Kheyre, pushing back against claims of progress in Somalia. Republicans and Democrats staff members alike pushed back against additional US investments as well as debt forgiveness unless progress is made on key benchmarks.
US and EU policymakers are concerned about repeating past mistakes, wasting billions on politically unstable nation. We are the largest contributor, providing billions with nothing to show for it says US and EU officials.
President Trump rejected policy recommendations and plans to increase support to Somalia, and has pushed back against John Bolton, the former NSC advisor more aggressive policy to challenge China and Russia in the region and prevent them from gaining foothold in Somalia. President Trump indicated that US will not spend billions on Somalia, so China and others could reap the benefits. We assess that Robert O'Brien, the new NSC advisor, will follow a more conservative policy. A senior US official stated that we are in Somalia to buy time to build governing institutions required to facilitate the implementation of the National Security Architecture and the Comprehensive Approach to Security (CAS). However, the government has made no progress on implementation plan of the National Security Architecture or CAS, wasting valuable time and resources on failed political infightings that weakened the government, negatively impacting relations with the Federal Member States and Western allies and security of the nation.
The US and EU have been the largest contributor to the security sector, providing salary, stipends and other lethal and non-lethal support to Somali Security Forces, investing hundreds of millions in security sector development as well as hundreds of millions more to mitigate social, economic and humanitarian hardships, feeding Somalis, funding educational programs that send thousands of children to schools and providing urgently needed life support.
The US congress appropriated over $1 billion this year for Somalia for development and security sector reforms including funds to increase the size and capabilities of the Somali National Army (SNA), providing training and equipment for the purpose of building capacity. The US also has spent tens of millions to support institutional capacity building and for the past five years provides majority of equipment, food, fuel, training and other lethal and non-lethal support, to SNA. However, the administration and congress are reluctant to justify additional expenditures outside of what has already been appropriated without the federal government moving away from dependence on Qatar and proxy allies, and focusing on achieving political agreement with member states, allowing space for freedom and discourse without interference and establishing transparency and accountability to make sure support is not used and/or misused for political or other corrupting purposes.
As a result of ongoing political instability, the US has put on hold funds to increase the size of Somali Special Forces "Danab", because of concerns about Fahad Yasin and proxy ally's role in misusing existing forces against the regions, growing influence over security policy, and failure to adhere to rule of law, according to officials. The security sector reforms are lagging behind because of government incompetence, political infighting and efforts Qatar to carve influencing role in the current and future security institutions. These efforts threaten security and stability of Somalia, as Fahad Yasin and allies turn bad political and security situation into a national nightmare. The federal government war in Galmudug, and Jubaland has proven Fahad and his proxy allies are not on the side of the people, but on the of side of countries seeking exacerbate chaos, destruction, and suffering for Somalia.
Despite willingness to increase support, there is a growing frustration with the Mogadishu-based government. According to US officials, there is a disconnect between policymakers on how important Somalia is to US interests. These policymakers' question Farmaajo and Kheyre's commitment to democracy and rule of law, expressing concern about recent events and FGS's negative destabilizing role. There is also a growing concern about violent extremists' infiltration of government institutions.
The International Community members in Somalia have been projecting their aspiration and values onto Farmaajo and Kheyre with their own values. They have been fantasizing about things changing and progressing, ignoring backsliding and the erosion of freedom. They ignored as the government showed growing contempt for political rights and civil liberties, and used state institutions supported by donor funds to crackdown on perceived opponents. They looked the other way, as Fahad Yasin succeeded in weakening the legislative branch and took over already weak judiciary and corrupted state institutions, media, and civil societies, making it increasingly difficult for opposition, and citizens to challenge unconstitutional overreach and disregard of democracy and rule of law.
In many capitals just two years ago, Somali leaders once held promise as a potential beacon of democracy for a country rife with violence and clan conflicts. Farmaajo and Kheyre seeking western support, presented themselves as moderate and modernizing leaders, catering to the perceptions that Somalia could become a democratic society governed by rule of law. But over the past year, respect for rule of law claim has been extinguished. As a result, there is growing concern that Somalia's fragile federalism, democracy, human rights and rule of law are being hallowed, replaced by illiberal semi authoritarian state.
There has been backsliding when it comes to democratic freedoms, with federal government instituting policies that curtail operations of political parties, journalists, citizens, and civil society organizations whose perspectives it finds unfavorable. Since the 2017 election, many critics have roundly denounced the government for what they see as a sustained erosion of democratic checks and balances. The curbing of judicial independence, demonization of opposition political figures, use of paid social network trolls and pots to plant fake Facebook and Twitter stories, as well as state surveillance and control over the media and civil society has prompted outrage in Mogadishu and across the country.
Recent events in Mogadishu, Galmudug, and Jubaland as well as efforts to destabilize Puntland raises more concern about the international community weakness to influence Somalia to adhere to democratic values and rule of law. We are concerned that international partners desperate to prob op a weak government are ignoring negative and destabilizing political efforts and failing to challenge the government's failure to meet its obligation.
The US Embassy in Somalia recently released statement calling on the Federal Government of Somalia, all Federal Member States and citizens to work towards political, reconciliation, cooperation and unity through peaceful dialogue. We welcome the statement and call on the IC to put in place credible mechanism, and programs to facilitate FGS, FMSs, and citizens dialogue. In addition, we advise IC to move toward on working with all Somalis who embrace political dialogue and fundamental rights and freedoms all Somalis deserve. Somalis need to see concrete improvements in their lives, and we must all continue to invest in helping them achieve it.
We also call on the international partners to curb the federal governments disruptive, destructive and destabilizing activity or the efforts to stabilize Somalia will become an abject failure. The FGS will lose its political legitimacy, a critical foundation for success in governance, unless the government changes course.
Policy Recommendation:
Strengthen Federal Parliament, upper and lower house to be check and balance on the Federal Government.
Re-establish Somali federal parliamentary committees to exercise oversight and accountability.
Remove Fahad Yasin from NISA, and curb undocumented funds FGS uses to destabilize FMSs.
Host a National Reconciliation Conference with FGS, all FMSs and citizens of Somalia to work towards political agreement, reconciliation, cooperation and unity.
Establish technical Committee consisting of FGS, all FMSs, political parties, civil societies and all Somali citizens to complete constitutional review process, and new electoral law for the 2020/2021 elections.
Mohamed Fatah
Email: [email protected]
—————–
Mr. Fatah is a Somali-American executive with over 15+ years' experience in foreign policy, national security, finance, and compliance. He is the leading authority in the US and subject matter expert on Somalia and the region. Mr. Fatah in the past advised the current Somalia government on diplomacy, security and engagement with the international community.
Prior to that, Mr. Fatah had a distinguished career in the U.S. Government where he served as Senior International Affairs Officer, advising the White House, the National Security Council, the Pentagon and Congress. He routinely analyzed global issues, resulting in clear, concise, analysis and briefings for the President of the United States, the NSC, Joint Chiefs of Staff, and Cabinet Secretaries as well as Combatant Commands. Mr. Fatah brings to any discussion an unparalleled depth of expertise in political, and security issues in Somalia, and the region.
---
We welcome the submission of all articles for possible publication on WardheerNews.com. WardheerNews will only consider articles sent exclusively. Please email your article today . Opinions expressed in this article are those of the author and do not necessarily reflect the views of WardheerNews.
WardheerNew's tolerance platform is engaging with diversity of opinion, political ideology and self-expression. Tolerance is a necessary ingredient for creativity and civility.Tolerance fuels tenacity and audacity.
WardheerNews waxay tixgelin gaara siinaysaa maqaaladaha sida gaarka ah loogu soo diro ee aan lagu daabicin goobo kale. Maqaalkani wuxuu ka turjumayaa aragtida Qoraaga loomana fasiran karo tan WardheerNews.
Copyright © 2020 WardheerNews, All rights reserved