By Mohamed Abdi
With much thrill, fanfare and celebration, a large section of the Somali society including myself welcomed the selection of the educated interim president, Mustafa Omar. Expected of him were a number of deliverables that included: implementing the reform, reconciling the Somali society, usher good governance that is free from nepotism, corruption, and move the region toward democratization .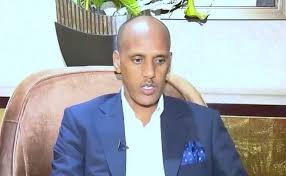 Paving the way for his entry into the political space of Somali region, Mustafa used to write Facebook commentaries scathing critique about his predecessors by painting the now-imprisoned Abdi Mohamed Omar a TPLF puppet and a lacy to the generals stationed in the Somali region: in short, he painted Abdi Iley (CMC) and the leadership of his administration as a bunch of stooges who all were serving the TPLF without ever asking questions. The previous administration was for a fact the least desirable system one can have. However, hundreds of employees in leadership positions have served their communities well. It is this second part of the narrative that acting president Mustafa Omar seems to miss.
Outside Facebook activism whose audience was mainly young men in the diaspora with the least experience in administration and governance of a complex region like ours, how does Mustafa faire now. The answer is negative.
Six months later after he played the coveted role of Acting President, it appears hopes for implementing the reform that came with the Abiy revolution, enhancing social wellbeing, bringing government closer to the people of the region, instituting a progressive program of reconciliation and forgiveness, promoting unity and love, moving the region toward a culture of democratization, fighting the region's endemic corruption and nepotism and realizing a wide protection of human rights in Somali region, are unfortunately being dashed.
None of the deliverable expected of him are achieved thus far. But some desirable changes are on the ground. And that cannot be debated. Because of the federal government's commitment the right of speech, Mustafa's administration is partly observing that code, although more and more people are being arrested in the last 3 months without proper causes. Most the people now arrested belong to communities that he sees them as his enemies.
The big change is this: TPLF influence and its generals are gone – something to welcome. However, their place is taken by Oromo generals and Oromo activists literally chocking off the region. The political calculus is this: Abdi Iley was backed by TPLF while Mustafa is backed by Oromia activists, primarily the wing headed by the discredited Jawar Mohamed whose influence is waning.
Karma has befallen on Mustafa Omar Cagjar and today all these adjectives or attributes are attributed to him: Vindictive politics of Mustafa Cagjar has reached its pinnacle, corruption and nepotism also reached new heights where no one can imagine. Today Somali region is barely hanging to its stability; politics is back to its traditional box of clan oriented political system.
It is ironic that after six months in his tenure as the acting regional leader, Somali region is gripped by a chronic culture of corruption. It was only two months ago when fifteen million birr was stolen from the account of pastoral development project office.
On the development side, concrete plans for different projects were designed but a single project has not been implemented yet. The fiscal year of 2011 Ethiopian Calendar is to end. Only four months are remained and the utilized budget of the year is less than 30 percent. Mr. Adan Farah, Vice president of the Somali region, has admitted at a conference he chaired last week that his administration "failed to deliver good governance and public service properly."
Factors that have contributed to the failure of Mustafa Cagjar and his government are the same as the factors that has precipitated the demise of his predecessor. It is a wide spread believe that Mustafa has strayed the political agenda of the region as well as lost view of the reform program of the country. His vision as practiced in the region seems to have been aligned with those Mohamed and Dr. Burhanu Nega of Ginbot7. This is a letdown of the Somalis, especially when you also consider how he had tried so many times to undermine ONLF.
Despite good intentions, if any, Mustafa lacks the necessary personal qualities and experience for such a political higher position. He was not familiar with the politics and directions of the government. Absence of transparency, self-confidence and seeking input from capable persons is another factor he is bereft of.
He chose to surround himself with a less diverse and less capable people. President Mustafa decided to staff higher offices with close friends from Kenya, South Africa and, "USA, Western Europe and the Middle East, and Indonesia/Malta. A large number of them have no experience at all in managing public institutions. Some even may have radical views that may not be consistent with region's moderate view on world outlook.
He also came to the region with a political philosophy that is not in sync with the majority of the Somalis. While his view between the Somalis and Oromo is one that caters to Jawer Mohomet's views most Somalis believe that it is conflict on broader and unresolved contested districts that were mistakenly promulgated by TPLF. Without studying the issue and the protestations Somalis made as far back as 2004, he blindly bought the view probagated by Jawer Mohamed, thus putting himself to total opposition to the masses of the Somali region.
Mustafa cagjar has made clear his stance towards the Somali-oromo conflict and said "anyone who is in war with Oromia will fail to get assistance hand from us.
To our dismay, Mustafa has not changed his position and stance. It is an enigma to understand why the regional interim president failed so far to visit and listen to certain communities, while he goes out of his way to and walk the extra mile to appease other communities. During the last six month that he has been in office, Mr. Mustafa cagjar has visited around five zones. Unforgivable is his disrespect to visit those hurt by the conflict between Somalis and Omro. Some of them live close to the city of Jigjijga where he is stationed; or Tuliguleed where the people have been in conflict with invading Omro activists for the last two years. The people of the region are perplexed how quick he wrongly responded the elders of the Dir clan who had organized a macabre conference in Addis Ababa. He has yet to match the high profile defense of Lemma Megarsa of his people, especially on the question of Moyale. Many are left to wonder whether the president is in for himself or for the region's wellbeing!
In the case of Tuliguuleed, about forty-five days ago, Mustafa Omar was called to come to Addis Ababa. At the time, there was no flight coming or leaving Jigjiga. He had to travel on land. The road that connects Jigjijga to Dridhaba was not available to him, because Oromo kill any Somali passenger on that pathway. The only option was to travel to a new road the Somali region financed that connects Jigjig to Diredhawa; it passes through Tuliguuled, the areas he refused to ever visit. This time he decided to go through but avoid the people.
What is sad is that farmers, shopkeepers, even displaced masses came out to great their leader. Some of them walked hours with empty stomach. As average people everywhere assumes leaders ca deliver, somehow they were under the impression that he will stop at least for an hour and chat with them.
Unfortunately he already his deriver to speed and not stop! Dust balls were all that they got from his coming to their geography. The honorable people never said a bad word about him. They still kept chanting "Soomaali ha noolaato!" "Soo dhowoow madaxweyne!' or, long live Somalis and welcome our president!' Unfortunately, they were chanting for a small man who is also, even within the Somali region, less cosmopolitan and less exposed to diversity.
If that was not enough, the districts of Moyaale, Baabile, Tuliguleed, devastated by conflict with Oromia region, have yet to receive a penny in the form of aid from this administration. Adding insult to an injury, he went to his birth place several times, often earmarking funds for it. The last one was installing a fully equipped and functioning electric generates to his hometown, called Dagahbur.
I am personally happy for the great people of Dagahbur that is home to some of our historical leaders. But his tendency to starve the needy and over-delver his home town, and doing this in six months since he has been in office, is a mark of shame on the president and a sign to make the entire region's residents worried. That is in fact soft version of soft fascism – making someone who has some happier while torturing the needy. It is rather a behavior of political masochism. It is so ironic that Abdi Mohamed Omar and Mustafa Omar were childhood friends, grew up together in the same city, and were once comrade-in-arms. Let us hope that their similarities stop there!
In my conclusion, I suggest that the new administration of Mustafa Omar, the Chairman of the Somali Ethiopian People's Democratic Party, the elders of the region, respective federal entities to look into this matter of conflict-impacted areas.
Organize an open forum in Jigjiga to deliberate on how to correct this mishap about the new administration and its inability to connect to conflict-impacted areas. If the administration does not want to be part of, an alternative would be for the people of the region to initiated peoples approach to address this matter.
To come up with a plan to help IDPs and have the people to go back to their areas before the April Census starts. We call upon businessmen and women to participate in this program. Too much money have been wasted on parties, useless travels, inviting to the president's resident many people from abroad. The IDP and the efforts to benefit from the census deed this wasted money.
The peace that was signed recently by Oromo and Somalis in Marar and Babili must be supported financially and politically both by the federal government and the regional administration.
Mohamed Abdi
Email:[email protected]
---
We welcome the submission of all articles for possible publication on WardheerNews.com. WardheerNews will only consider articles sent exclusively. Please email your article today . Opinions expressed in this article are those of the author and do not necessarily reflect the views of WardheerNews.
WardheerNew's tolerance platform is engaging with diversity of opinion, political ideology and self-expression. Tolerance is a necessary ingredient for creativity and civility.Tolerance fuels tenacity and audacity.
WardheerNews waxay tixgelin gaara siinaysaa maqaaladaha sida gaarka ah loogu soo diro ee aan lagu daabicin goobo kale. Maqaalkani wuxuu ka turjumayaa aragtida Qoraaga loomana fasiran karo tan WardheerNews.
Copyright © 2019 WardheerNews, All rights reserved