W/T Aadam Aw Xirsi
Jiiftadan Qaafleyda ahi waxa ay qayb ka tahay silsilad uu curiyey Abwaan Xuseen Cabdi Xalane oo dhawr hal-abuur oo aan ku jiro uu ku hal-qabsaday. Waxaa silsiladan iiga horeeyay Abwaan Xalane oo bilaaabay iyo Cabdirashiid Xaashi oo u jawaabay.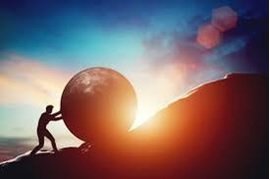 Qaran weliba degelkii
Qowm weliba waagii
Qof waliba asluubtii
Qiro weliba caynkeed
Qaylooy ku orodkaa
Arareey qunnaantaa
Maansadii Qiyaamaha
Qallibnaanta waayaha
Jiiftadii qabuuraha
Ee la igu qaybshee
Labada qaari tiriyeen
Xalane uu qaddimayoo
Rashiidna uu ka qayb-galay
Hibadi aan qabbayn jiray
Oon waayo qarin jirey
Intaan qaar la soo baxo
Qaybtayda aan dhaho.
Horta Qawlka Eebbahay
Bismillaahi waa qodob
Nabigii qunnaayee (ﷺ)
Eebbehay qaddariyee
Quraankeennu sheegee
Qureeshtu ay la murantee
Qamarka loo dhambalayee
U quus-gooyey gaalada
Wardigiisa khaaska ah
Abal-Qaasim qiimaha
Sharafkiisa aan qiro
Qodobkaana waa meel.
Qawlaynkaa haddaan iri
Aan quuso oo dego
Girgiraha qamaamadan
Qun yar fooxa ugu rido
Haanta aan qarrooriyo
Mawlaca ka qiil-dayo
Qasiiddooyin daabaco
Qiirada dhabaandhabo
Qulqul danab ah aan rido
Qalaacuudsho heellada
Ha qableeyo waladkuye
Curadda aan qamaajiyo
Sidii qaanso roobaad
Aan qaybsho midabbada.
Nimankaa qalaanka ah
Daydayada qammaanka ah
Yeydaa qaatiliinta ah
Maafiyada qalbacanta ah
Sokeeyaha u qoorta ah
Nacabka u qabbaanka ah
Taariikhda qaramada
Lama sheegin qayrkood.
Dugaaggaa kharribanee
Dukaamada qamaarrada
Lagu gado qasacadaha
Suuqyada qudaartee
Ilyartu ay is qabatee
Qaafooyin dumar iyo
Waayeel qawaaf oo
Qado aanan heli karin
Kuray dhigan Quraan iyo
Mid qaad iibsanaayiyo
Agoon gaajo qabatoo
Soo qaraabo doontiyo
Qaf walbaaba joogee
Loo wada qaraab tago
Qaraxyada la beegsada
Haddana aan qajilinoo
Qawlka Eebbe ee togan
Qiilka uga raadsada
Taariikhda qaramada
Lama sheegin qayrkood.
Nin tawxiidka qirayoo
Salaadda u qumaayo
Sakadana qorsheeyoon
Lagu qadin agtiisoo
Qadaf anan ku kicin oo
Qofna aanan dilin oo
Bari' ahoon qisaas mudan
Qaaqlayaasha toogtee
Ama dhagar u qoolee
Bambaanada u qariyee
Hantidiisa qaatee
Suxtigaa qurquriyee
Qaniimada ku sheegoo
Kitaab anan qaddarinoo
Xeer kaloo qabtana jirin
Taariikhda qaramada
Lama sheegin qayrkood.
Markay quus na joojeen
Dadku qaati wada yahay
Dalkeennii qax laga yahay
Rajaduna qaliil tahay
Oo qoofku shidan yahay
Canshuurtana ay qaataan
Labadii is qabatana
Qaaddiyaal u saaraan
Gartana ay u qaadaan
Ayaa loo qaddaray oo
Birmade uu Qasriga yimid.
Isagoon qolkiba tegin
Qayladhaan la soo bood
Degta qoriga soo suray
Furimaha u qalab-qaad
Qabiilooyinkii kici
Xoogga Qalabka Sida iyo
Qaybihii dagaal geli
Kuwii ina qatayn jirey
Dhiiggeenna qubi jirey
Qamac iyo rasaas geli
Qacda waad maqlayseen
Qiiqana waadba aragtaan
Qodobkaana waa kaa.
Aan qadowga hoorshoo
Gudgudaha qayeeyee
Eraygaani waa Qaan
Qorta oo garawsada
Qaab ninkii u diriree
Qawl iyo yad geystee
Qaxarka u dulqaatee
Yoolka weyn qaraacana
Qayr iyo ducuu heli
Ninkii marin qalloocshee
Dadka kala qoleeyee
Beenaha qoraayee
Geeddiga qallibayee
Booraamaha qodaayee
Qalbiyada huteeyee
Himilada qumbiciyana
Taariikhdu way qori.
Aadam Aw Xirsi
---
We welcome the submission of all articles for possible publication on WardheerNews.com. WardheerNews will only consider articles sent exclusively. Please email your article today . Opinions expressed in this article are those of the author and do not necessarily reflect the views of WardheerNews.
WardheerNew's tolerance platform is engaging with diversity of opinion, political ideology and self-expression. Tolerance is a necessary ingredient for creativity and civility.Tolerance fuels tenacity and audacity.
WardheerNews waxay tixgelin gaara siinaysaa maqaaladaha sida gaarka ah loogu soo diro ee aan lagu daabicin goobo kale. Maqaalkani wuxuu ka turjumayaa aragtida Qoraaga loomana fasiran karo tan WardheerNews.
Copyright © 2023 WardheerNews, All rights reserved