W/T Abwaan Xuseen C. Xalane
Waalida Alshabaab dhiigga Islaamka ku bannaysatey anoo la hanfariirsan, dhaqan-xumida Galbeedka ku baahdey ee Raggu isguursan karaana ka argagaxsan, islamarkaana geesinimadi wiilki Ciise ee isdooxey aanay igu jirin, ayaan is iri Afarrayda ku cadho furfur. Waxaa kaloon arkay gabdho Gaajo lagu diley oo aad feedhahooda tirin karto, oo la leeyahay waa MODEL iyo dhalinyaro wiilal iyo gabdho-ba leh oo saraawiil Jeans ah oo rifrifan qaba.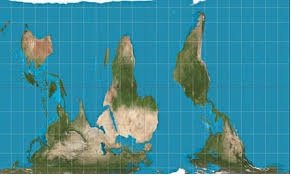 Waxaa la ii sheegey inay faashin (fashion) tahay, oo qurux loo arko. Arrimahaas iyo kuwo kale oo badan baa in muddo ah madaxaygu la diidsanaa. Saaxiibkey Cabdirashiid Xaashi oo aan ku tuhunsanahay inuu casrigan iga yara ilbaxsan yahay, baan Jiiftadan u direy bal inuu wax iiga iftiimiyo xaaladda Adduunkan foorara.
Rashiidow Qiyaamaha
Qabrigii ka soka maray
Qeexi waayey Aniguye
Adigaa Qoraa oo
Isqoofaadhintaadiyo
Qabki Mudugna haystee
Qaadaa dhig oo arag
Qoonkii Wardheer iyo
Websitekaa Qaddiimka ah
Abxadooda ugu qodo
Qolka haw raagtee
Boqorkii Qabiilada
Haw Qardhaaso gooye
Cabbaas Qirada gaadhsii
Xirsi Gaani qoodhiyo
Qaangaadh ku faankii
Ha ku sii qalaadee
Qunyar oogu sii tabi
Taariikhaha qarsoonaa
Abwaankii qudhqudhin jirey
Juxe qayladaydiyo
Qawqawda maqashii
Bal inuu ku qalin daro
Mursal way qunbacataye
Ha u qoro Kaniiniye
Iyadoo qutubi sii
Awxirsina qamuunyada
Cimilada qallalan iyo
Geed qodaxle weeye
Ha u qiil dayee sii
In aan Anu qaldamay iyo
Inay qaalmo Rogan tahay
Qalliinkii kor soo maray
Qiyaastaada ii sheeg
Adduun Weyddu qurux tahay
Qaawanidu xarrago tahay
Qaaqluhu Nin door yahay
Tuuggii la qaban jiray
Qaadigi Bulshada yahay
Ninka Qori ku naaxee
Xaaraanta quutana
Qiimaha rag dheer yahay
Bal iyana uu qiil bixi
Maandhow qaxeeniyo
Qurbahaan u yaacniyo
Galbeedkii Qanjaa galay
Adduun Qawmu Luudkii
Intay calamo qaateen
Qiradooda badan iyo
Quwadooda laga baqo
Nin Nin qaba la qaayibey
Qabki Wiilki Ciisee
Isqawracay maqan yahay
Bal iyana u qiil bixi
Niman Qawlka Eebbiyo
Dhanna Diinta qirayaa
Qamiisyadana wada qaba
Dhanna qaraxa aasoo
Xer Quraanta laayoo
Dhiig Islaama qubiddii
Qasadkooda qudha yahaye
Ma wax iga qarsoonoo
Qiil siinayaa jiraye?
Mise Qaran jabkeeniyo
Waa Qisaas Adduunyoo
Xagga Eebe laga qoray?
Bal iyana u qiil bixi
Abwaan Xuseen Xalane
---
We welcome the submission of all articles for possible publication on WardheerNews.com. WardheerNews will only consider articles sent exclusively. Please email your article today . Opinions expressed in this article are those of the author and do not necessarily reflect the views of WardheerNews.
WardheerNew's tolerance platform is engaging with diversity of opinion, political ideology and self-expression. Tolerance is a necessary ingredient for creativity and civility.Tolerance fuels tenacity and audacity.
WardheerNews waxay tixgelin gaara siinaysaa maqaaladaha sida gaarka ah loogu soo diro ee aan lagu daabicin goobo kale. Maqaalkani wuxuu ka turjumayaa aragtida Qoraaga loomana fasiran karo tan WardheerNews.
Copyright © 2023 WardheerNews, All rights reserved