By Sharmake Farah
In defence of Mr Abdisaed Ali, whom the President of Somalia, HE Mohamed Abdullahi Farmaajo has recently appointed as his new National Security Advisor (NSA), and in effect, replaced Gen Ahmed Sh. Mohamed.
In an unprecedented display of ad hominem attack against Mr Ali (the new NSA), Dr Ibrahim, a Somali academic, published an op-ed piece titled: "Farmaajo appointed an alleged British spy to be the National Security Advisor," at Wardheer news website on 23rd December. And in it, has made a wide range of baseless claims against not only Mr Ali, on which his appointment, he has described, "raises serious national security questions as well as counterintelligence, and nepotism concerns," but also accused, among others, at President Farmaajo and Prime Minister Khayre, of massively failing to govern and deliver.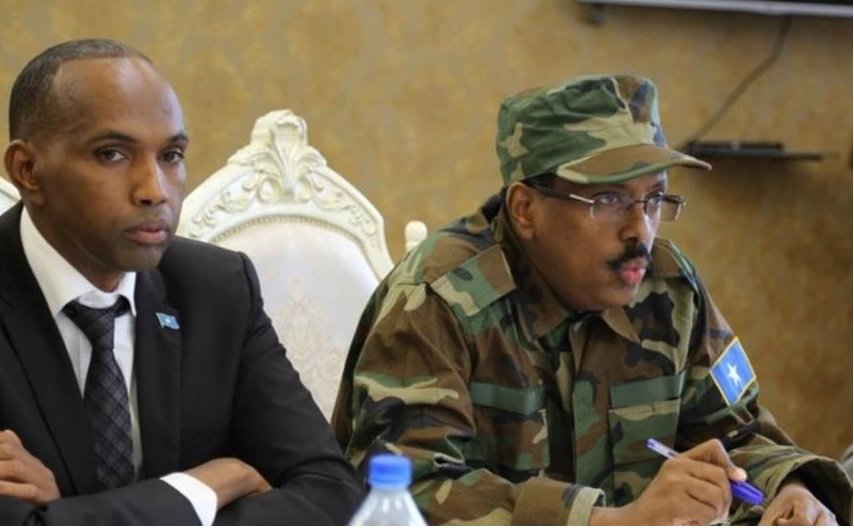 Having seeing this non-sequiturs, conjectural claims and mudslinging, I felt compelled to rebut his ad hominem claims against highly reputable individuals: persons with good characters in all reasonable measures. And yet the evidences cited in his article were merely a motley collection of anecdotes from unnamed sources, largely from members of the international community based at Halane Compound, in Mogadishu, that itself raises serious questions against Dr Ibrahim, and cannot be left unchecked, but I would leave it for now to readers to grapple with and give them an opportunity to makeup their own mind.
First, let's unpack Dr Ibrahim's claims one by one, and start with his assertion that questioned Mr Ali's competence for the NSA role: "Mr Ali has neither military background nor national security experience…" While it is desirable to have a military experience, Dr Ibrahim has forgot or has ignored the fact that in this day and age, it's unnecessary to have such experience in order to qualify for this post nor has it been a must have attribute and a deciding factor, as has also been the case for many other developing and advanced nations.
Apparently, the NSA post requires, among other attributes: policy analysis, and problem-solving skills, as well as a broader understanding of international relations' theories (Realism, Neorealism, Liberalism, Neoliberalism, Conservatism, Neo-Conservatism, Social Constructivism etc.) which inform and underpin nation-states' policy settings, in which case, I argue that, Mr Ali is manifestly well versed through years of education coupled with extensive work experiences.
On another non-sequitur claims on which I found very disturbing, is the notion that Mr Ali is "allegedly a British and EU spy whose primary task was to report against PM Khayre and Fahad Yasin." And yet again, Dr Ibrahim would have us believe that his appointment was advanced by both PM Khayre (Mr Ali's allegedly number one espionage target) for personal relationship, and Fahad Yassin (Mr Ali's allegedly number two espionage target) for nepotism. Dr Ibrahim's thesis and antithesis are very confusing to follow, and worse still is that all his claims rest on no verifiable evidences, but a mere motley collection of anecdotes from unnamed sources. However, as far as the nepotism claims are concerned, I can categorially dismiss it as baseless and unfounded without the need to going much deeper into detail on how I came to this conclusion.
Were favouritism would be a key deciding factor, it would have spared Gen Mohamed, the outgoing NSA, from losing his job. Gen Mohamed is closer to Farmaajo than his successor. This is a clear indication that nepotism has no place at Nabad & Nolol government.
Since Dr Ibrahim is supposedly a scholar, and a highly educated individual, who must have been held himself against a higher standard, and who must have been sensitive to such assertions, one wonders why he failed to undertake due-diligence, and cross-check his supposed facts before presenting to readers.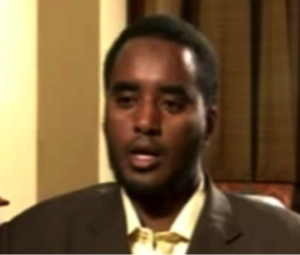 This display of reckless behaviour, however, can only be interpreted that Dr Ibrahim is on a mission to wreak havoc, and disseminate disinformation to misleading the public. And that alone would have him on par with among other clickbait warriors, who have been mushrooming at social media platforms in recent times.
Second, Dr Ibrahim's assorted claims cannot be taken seriously, especially, in his assertion that President Farmaajo is still unable to transform himself from being an opposition leader to a president in which case he alleged that "Farmaajo is still in campaign mode…" This assertion insults our intelligence, and begs the question of how he has come to this conclusion given that the Somali people are now frequently demanding from President Farmaajo to come out and engage with them in great deal through the media. Literally, campaign mode is when an elected leader or otherwise continues to arouse public sentiments: appealing to them by any means necessary to get a traction and coverage. One perfect example to illustrate it is President Trump's Twitter behaviour.
Nor does President Farmaajo's rare media appearance portend that he is unable in governing, but to the contrary: it is a sensible strategy aimed at altering the way we do in politics. And this must be lauded, appreciated, and interpreted as sheer acknowledgement of the primacy of collective team effort over one-man-show: and giving space and latitude to each and every member in the cabinet to grow in his or her role and deliver policy commitments. This is an important development in Somalia's political culture. Judging from past experiences point, however, that presidents had invariably towered over all government branches, dominated policy discussions and enjoyed 24/7 news cycle coverage, but low and behold, we are now blessed with visionary leaders with steady hands.
Gone are the days of changing governments in every six months. In the past, we were familiar with, a President and his Prime Minister locked frequently in horns, resulting in churning out at least around three consecutive Prime Ministers and two-hundred or so cabinet ministers at each term of government. This pattern of behaviour had reached to a point where holding a ministerial portfolio proved to be difficult, and as a result, dubbed as a summer job. Should we want to break this cycle, we should create a conducive environment for which a political stability takes hold. And on this note alone, can we retain and attract the best and the brightest minds among us to take up government jobs and deliver.
While stable government is good for the nation, especially at this particular point in time: it has become anathema to some of the current crops of politicians who have either served in previous governments or jumped recently into the political ring with the intention to line-up their pockets. With deep hubris, this cabal of pollies have believed that it would not take them much long to land a cabinet post.
On the contrary however, as of today, Khayre's government has lasted eleven months without any major change to its composition. It is unsurprising, therefore, to see this cabal of pollies running amok; making wild allegations; and throwing fabricated lies at anyone who dares to stand on their way. This increased level of frustrations stems from the fact the ever-shrinking hopes for any prospect to progress to a cabinet post at any time soon paired with a growing understanding and agreement between the PMO and the Villa to retain the current makeup of the cabinet as it is, while also allowing minor changes later if necessary. This rare display of political stability deserves plaudits.
And finally, needless to defend Prime Minister Khayre's track record over the past eleven months, largely because it speaks for itself! Sadly, Dr Ibrahim has chosen to go loose on facts, and has claimed that "PM Khayre's achievements were merely empty rhetoric," and yet cited unnamed sources from members of the international community based in Mogadishu. So, let's examine the authenticity of his claims.
First, government achievements are measured against the number of policies passed through both Houses of Parliament, and among other deliverables. To date, around dozens of critical policies have passed through the parliament among which include the "much debated National Telecom Law, National Security Infrastructure, Media Law, Anti-Corruption Commission, Water Resources Management Act, and the passage of 2018 Fiscal Policy." However, there are also a number of other important policies that are still sitting at the Lower House for further scrutiny such as the "Anti-Terrorism Bill, Public Finance Management Bill, and among others." And this is anything but a failure.
From all accounts, did I ever find any fair-minded person other than Dr Ibrahim, who has entirely denied Nabad and Nolol government's achievements. Yes, there are some exceptions, but its feat speaks in volumes, and it was recognised by both the Somali public and members of the international community. For instance, following the passage of 2018 fiscal policy, the International Monitory Fund (IMF) has welcomed the passage, and the progress that has been made over the past ten months in the areas of fiscal management, governance and responsibility on which its own assessment has not only found that Somalia's economy is growing but also, it is on a path to sustainable development. Similar sentiments were also echoed across the world. This is very impressive achievement.
In sum, I will close my rejoinder with the Somali saying "QORAX SOO BAXDAY SACABO LAGUMA DADO," which literally means "a rising sun cannot be covered with bare hands."  I wish Dr Ibrahim takes note of this, and hold himself in higher standard, be more sensitive and attention to detail when he writes next time!
Sharmake Farah
Public policy analyst
Email:[email protected]
---
We welcome the submission of all articles for possible publication on WardheerNews.com. WardheerNews will only consider articles sent exclusively. Please email your article today . Opinions expressed in this article are those of the author and do not necessarily reflect the views of WardheerNews.
WardheerNew's tolerance platform is engaging with diversity of opinion, political ideology and self-expression. Tolerance is a necessary ingredient for creativity and civility.Tolerance fuels tenacity and audacity.
WardheerNews waxay tixgelin gaara siinaysaa maqaaladaha sida gaarka ah loogu soo diro ee aan lagu daabicin goobo kale. Maqaalkani wuxuu ka turjumayaa aragtida Qoraaga loomana fasiran karo tan WardheerNews.
Copyright © 2018 WardheerNews, All rights reserved