Kismaayo (WDN)- Wafdi ka socda Dowladda Itoobiya, oo uu horkacayo Gabre Salaase oo ah sarkaal ka tirsan ciidanka Sirdoonka Itoobiya, ayaa maanta soo gaadhay magaalada Kismaayo. Wafdiga ayaa la sheegay in  ay iska soo raaceen magaalada Addis Ababa Taliye Xigeenka Sirdoonka Soomaalia (NISA) Md. Fahad Yaasiin, oo dhawaan booqasho qarsoodi ah ku joogay dalka Itoobiya, isla markaana ah shaksi lagu tilmaamo in uu gadhwadeen ka yahay hoggaanka arimaha siyaasadda iyo guud ahaan Dowladda Federaalka Soomaaliya.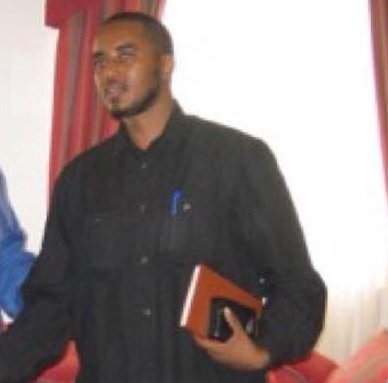 Md. Fahad ayaa socdaal ku tagey dalka Itoobiya si uu dowladda Itoobiya uga dhaadhiciyo in ay ka caawiso sidii DF ay saameyn ugu yeelan lahayd doorashada Jubbaland.

Dhinaca  kale waxa wararku sheegayaan in Madaxweyne  Farmaajo uu Raysal Wasaaraha  Itoobiya  sidoo kale ka codsaday sidii ay Jubbaland  u ogolaan lahayd:
1) In dib loogu furo Jedwelka doorashada
2) In loo ogolaado  xubno ka tirsan DF in ay tagaan Kismaayo.
Wafdigaasi Itoobiya Sirdoonkeeda ka socday oo la kulmay xukuumadda Jubbaland, ayaa la sheegay in aynan ku guuleysan ujeedooyinkii ay u yimaadeen Kismaayo, iyada oo lagu war geliyay in arimahaasi ay mas'uul ka yihiin gudiga madaxa banaan ee Xuduuddaha iyo Doorashooyinka Jubbaland.
Arinkan ayaa dhabar jab weyn ku ah qorshaha Dowladda Federaalka ee ku aadan in Maamul Goboleedyada madax looga dhigo dad – maqaarsaar ah oo ay wataan Farmaajo, Fahad iyo Kheyre, si markaasi ay ugu fududaato higsiga doorashada 2021. DF ayaa horey ugu fashilantay doorashadii Puntland oo isla qorshahaas ay ka lahayd.
Dhinaca kale waxa jira warar sheegaya in wafdi ka socda beesha caalamku uu rabo in uu Kismaayo booqasho ku yimaado maalinta Khamiista ah, hase yeeshee ay Jubbaland ka cosdsatay in dib loo dhigo safarkooda. Arinkaasi oo aanay wali cadeyn qorshihii la isku af gartay.
Jedwelka Doorashada Madaxweyanaha Jubbaland oo maanta la shaaciyay, ayaa lagu wadaa in ay dhaceo bishan Ogost 19.
WardheerNews
---
We welcome the submission of all articles for possible publication on WardheerNews.com. WardheerNews will only consider articles sent exclusively. Please email your article today . Opinions expressed in this article are those of the author and do not necessarily reflect the views of WardheerNews.
WardheerNew's tolerance platform is engaging with diversity of opinion, political ideology and self-expression. Tolerance is a necessary ingredient for creativity and civility.Tolerance fuels tenacity and audacity.
WardheerNews waxay tixgelin gaara siinaysaa maqaaladaha sida gaarka ah loogu soo diro ee aan lagu daabicin goobo kale. Maqaalkani wuxuu ka turjumayaa aragtida Qoraaga loomana fasiran karo tan WardheerNews.
Copyright © 2019 WardheerNews, All rights reserved