By Abdiaziz Ali
Mumtaz Ahmed Jeh was a four-year old Somali girl and daughter of Fathima Ahmed and Ahmed Jeh who lived in Gabagabo which is under Tuli-Guled District Administration and is almost about 16 miles away from Jigjiga, the capital city of Somali Region, Ethiopia.
According to a person who visited the place and met the mother of Mumtaz, has told me that Mumtaz had fallen in to a 15-meters (49-foot) cave while playing with her friends on May 18, 2020. From the moment she fell down in to the cave, her parents and local community rushed in order to rescue her from the cave; but they were not able to retrieve; after they browse all options just because the situation to rescue Mumtaz become beyond their capacity and know-how.
I visited the place under discussion several times and I am very familiar with it; and people who fell down in that kind of cave needs people with a know-how and skilled rescue team to safe, without causing any further problem that brings the death of the person stacked in it quicker. The Gabagabo community attempt to retrieve the child become beyond a community's capacity. There after, Mumtaz's parents sent a repeated request that they have sent to Tuli-Guled District government and up to Regional level.
To the dismay of the parents of Mumtaz, her cry and the voices of the Gabagabo community reached into a very defiant ears who don't even hear what a child like such as Mumtaz deserves from the very beginning, let alone what is like to lose a child in this very horrific situation and where you cannot help any more but watch the death of your kid.
This shouldn't have happened at no time and the government should have rushed to the place if at all they had any concern for Mumtaz's parents. The feeling of the parents from her crying words. The request of the parents to retrieve the child from the cave while crying ''Hooyo Igasaar' 'that Mumtaz was repeatedly saying to her mother, until her last gasp of death in the third day, is worrisome indeed! Inaa lilaahi wa innaa Ilayhi raajicuun.
Hearing the death of Mumtaz Ahmed who died in that helpless way while she deserved rescue from the Somali regional government struck me as thunder bolt out of the blue and I feel physically sick that Mumtaz is no more with her parents, Gabagabo Community, her friends who were with her before she fell down in to the cave and all of us who are concerned the her demise are terrified. Subxaanalaah!
No doubts if the Children in Gabagabo and other parts of the Somali Region are in a position to express their action about the situation that separated Mumtaz from them; they should have signed a petition of withdrawing their confidence of the government that claims to represent them by now.
Learning the news of Mumtaz the Indian two-year old toddler who was stacked in the bore well came to my mind today and how the Indian government mobilized crew to retrieve the child from the place. Government reached the place to retrieve Mumtaz while she stopped the crying and presumably it was the time when Mumtaz already left this world, because they retrieved only the body of late Mumtaz.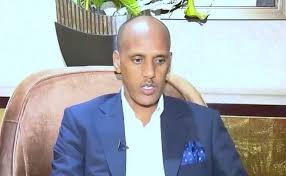 I wish if they would have rushed to the cave and respond the request of Mumtaz's family expeditiously on time without a delay. As Muslim I belief the pillars of Faith that everything that causes the death of a person and the means you leave from the world is what Allah Subhanahu Watacaalaa has already written before any one came in to the world; but I don't belief that a Region with 16 billion birr annual budget couldn't retrieve Mumtaz alive. Far from it.
Why Mumtaz's family could not get help to intervene in a timely manner is a reflection of the incompetency of the sitting government in Somali Regional State. It is sheer incompetency! Waxkala oon kusheego waayey e Bal Adba!
What Government and People of Somali Learn from this Incident and my Recommendations?
First and foremost, the government must cascade the child protection messages of preventing children from risks and environmental Hazards that can take children in to the grave; back fill and abandon this kind of caves and other hazards. The government must also inform the public why it couldn't respond on time and should prepare plans and proper emergency measures to respond when accidents like this happen. They also should learn from this tragic experience.
Second, to Gabagabo community and other Community in the Region at large must at least be aware of the children's risks that are around them in a every persuasive manner and make sure until children copied the messages for good. Insha Allah.
May thoughts, prayers and condolences are with the parents of late Mumtaz Ahmed and the people of community in general whose hearts are with the family broken.
Abdiaziz Ali
————
Abdiaziz Ali is a writer, educationist, an award-winning campaigner and education advocate. Mr. Ali lives in Jigjiga, Ethiopia and can be reached through [email protected]
---
We welcome the submission of all articles for possible publication on WardheerNews.com. WardheerNews will only consider articles sent exclusively. Please email your article today . Opinions expressed in this article are those of the author and do not necessarily reflect the views of WardheerNews.
WardheerNew's tolerance platform is engaging with diversity of opinion, political ideology and self-expression. Tolerance is a necessary ingredient for creativity and civility.Tolerance fuels tenacity and audacity.
WardheerNews waxay tixgelin gaara siinaysaa maqaaladaha sida gaarka ah loogu soo diro ee aan lagu daabicin goobo kale. Maqaalkani wuxuu ka turjumayaa aragtida Qoraaga loomana fasiran karo tan WardheerNews.
Copyright © 2022 WardheerNews, All rights reserved