Garoowe (WDN)- Muddo ka badan 50 sano kadib, waxaa maanta oo ku beegan bisha May 25, sanadka 2023, ka bilaabmay Dowlad Gobolleedka Puntland, wajigii 2-baad ee doorashooyinka golayaasha degaanka.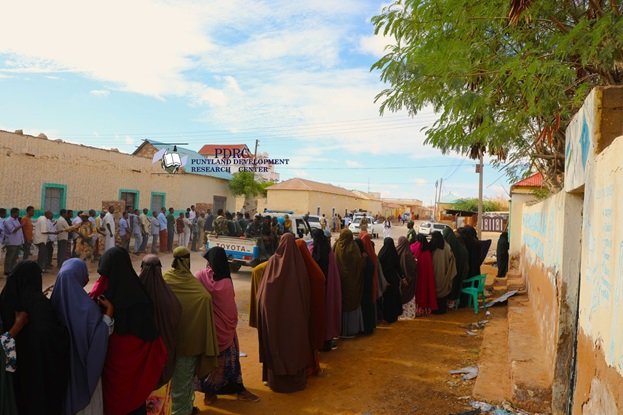 Doorashada Golayaasha Degaanka Puntland oo ka dhacaysa 30 degmo, ayaa tirakoob ay soo saartay Guddiga KMG Doorashooyinka Puntland, lagu sheegay in dad ka badan 400,000 qof is diiwaan geliyeen, si ay codkooda u dhiibtaan, iyada oo qorshuhu ahaa in doorashadu ka dhacdo 33 degmo.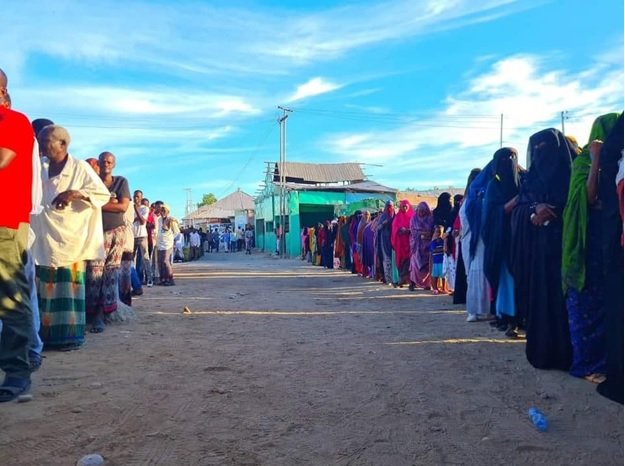 Doorashada Golayaasha Degaanka Puntland, ayaa waxaa ku soo baxay 9 urrur, si ay ugu tartamaan xubnaha wakiilada golayaasha degaanka ee Puntland. Hase yeshee waxa qaadacay ka qeybgalka wajiga 2-aad ee tartanka  2 (laba) urur oo kala ah Horseed iyo Dhalinyarada, iyaga oo ku tilmaamay doorashada in ay tahay mid Madaxweynaha talada hadda hayaa Md. Siciid Cabdullaahi uu ku rabo muddo kororsi. Taasi oo keentay khilaaf sababay  in dib loo dhigo doorosho in ay ka dhacdo magaalo madaxda Puntland ee Garoowe iyo laba degmo oo kale.

Guud ahaan doorashada ayaa u socota si nabad gelyo, iyada oo lagu tilmaami karo horumar dhinaca dimuqraadiyadda ah, oo ay ku talaabsatay Puntland, islamarkaana asaas u noqon kara dimuraadiyad ka hirgasha Puntland iyo guud ahaan Soomaaliya.
WardheerNews
---
We welcome the submission of all articles for possible publication on WardheerNews.com. WardheerNews will only consider articles sent exclusively. Please email your article today . Opinions expressed in this article are those of the author and do not necessarily reflect the views of WardheerNews.
WardheerNew's tolerance platform is engaging with diversity of opinion, political ideology and self-expression. Tolerance is a necessary ingredient for creativity and civility.Tolerance fuels tenacity and audacity.
WardheerNews waxay tixgelin gaara siinaysaa maqaaladaha sida gaarka ah loogu soo diro ee aan lagu daabicin goobo kale. Maqaalkani wuxuu ka turjumayaa aragtida Qoraaga loomana fasiran karo tan WardheerNews.
Copyright © 2023 WardheerNews, All rights reserved