W.Q. Faarax Xaaji Maxamed-Canbaashe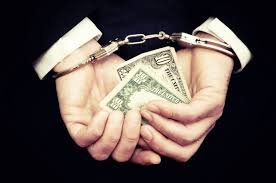 Musuqmaasuqu waa aafo ka mid ah aafooyinka bulshooyinka casriga ah soo waajaha. Waa arrin aad u baahday, isla markaana ka mid noqatay nolosha dadka, noqotayna astaan ku tusaysa sida looga dheeraaday qiyamkii, akhlaaqdii iyo dhaqankaii suubanaa.
Macna ahaan musuqu waa eray u dhigma, dhaqan xumo. Waa eray lid ku anshax kasta oo wanaag iyo sharaf muujinaya.
Qeexitaan ahaan waxa loo adeegsadaa xumaha xagga maamulka, ku takrifalidda awoodda dawladda, sharciga oo la fududaysto, oo aan waxba laga soo qaadin, danta gaarka ah oo laga hor mariyo danta guud. Sidaana ay ku lunto maslaxaddii ummaddu.
Sababaha Musuqmaasuqa
Sababaha keena musuqmaasuqu way badanyihiin, waxaana ka mid ah:
1- Kuwo siyaasadeed, kuwaasoo salka ku haya ducfinimo iyo taagdari ka jirta dhinaca ha'yadaha dawladda iyo ururada bulshada (civil society) iyaga oo ka gaabiya in ay u hoggaansamaan sharciga, kuna sifooba karti xumo, hufnaan la'aan, halkaana lagu duudsiyo xaqii qofka iyo kii bulshada oo dhan.
2- Arrimo Bulsho oo is biirsada, kuwaasoo bulshada ku reeba raad aan hore looga soo kaban sida caadooyin soo jireen ah oo jiilba jiil ka dhaxlay.
3- Faqri iyo baahi; Kuwaas oo sababa in mujtamacu fasahaado isl markaana aanu u aaba yeelin wax badan.
4- Arrimo Dhaqaale; duruufaha dhaqaale ee bulshada soo foodsaara, ee ay ka dhaxlaan, colaadaha, go'doonka dhaqaale iyo ganacsi ee adduunka, waxa ay keensadaan musuqmaasuq, xagga maamulka iyo hantida (maalka).
5- Arrimo Diimeed, oo sabab u ah in uu musuqmaasuqu ku baaho bulshada, sida in ay yaraato, dhawrsanaanta, xalaal miraashada iyo Alle ka cabsigu. Si fududna loo raaco damaca kasta oo naftu jeclaato. Ilaa uu caado iyo dhaqan noqdo dariiqa fasaadku (musuqu), wanaaga iyo ku dhaqankiisuna uu yaraado.
Astaamaha Musuqa
Mususuqmaasuqu waxa uu leeyahay wejiyo badan oo kala duwan. Noocyadiisa waxa ka mid ah; Laaluushka, qaraabakiilka, iyo waajibka shaqada oo aan si fiican loo gudan.
Sidoo kale waxa ka mida ah, eexda iyo waastada (weji-kumacaash). Shaqaalaha oo aan caddaalad loo sameyn, waqtiga oo aan la qiimayn, nidaamka iyo sharciga oo la garab maro, waqtiga shaqada oo aan si rasmi ah loo gudan iyo hantida guud oo aan la dhawrin.
In badan oo ka mid ah astaamhaasi waxa ay ahaayeen kuwo ku lammaan Soomaalida yo maamuladeedii kala dambeeyey ilaa iyo maalintii ay dawlad noqtay. Suugaan badan ayaa laga mariyey Musuqa iyo hagardaamooyinkiisa. Waxa inoo soo koobaya baydadkan uu mariyey Alle ha u naxariistee Xaaji Aadan- Afqallooc:
Aqoon laawe laaluush cuniyo, aafo daba gaab ah,
iyo oday ergo ah ba sharciga dila abidkoode,
Eexdiyo rishwadu waxay dhalaan, uurxumiyo ciile
Aanaduna cadliga laga tagay, aabbaheed tahaye
Aargoosigiisiyo dulmigu waa isu adeere,
Marka xaqa la awdaa tolnimo loo abtiriyaaye,
Haddii uu insaaf jiro qabiil lama ogaadeene.
Sidee loo yarayn karaa musuqa?
Maadama uu musuqmaasuqu soo jiray muddo aad u dheer, isla markaana aanay fududayn in mar keliya la dabargooyo. Waxa suurta gal ah in la yareeyo.
Siyaabo kala duwan ayaa loola dagaalami karaa musuqmaasuqa sida; hab-dhaqan, mid waddaniyadeed, mid diimeed iyo akhlaaqeed. Hababka lagula tacaali karo wxa ka mid ah:
 In la dejiyo sharciyo iyo qawaaniin si cad u qabanaya musuqa, ciqaab adagna ku fulinaya ciddii ku kacda fal musuqmaasuq.
 In laga digo halista uu ku keeni karo horumarka, qofka, bulshada iyo dalka isla markaana lagu baraarujiyo dawrka uu qof waliba ka qaadan karo la dagaalankiisa.
 In la siiyo abaalmarin qofkii soo sheega ciddii musuq ku kacda ee ka tirsan xukuumadda.
 In la abuuro fursado munaasib u ah muwaadiniinta oo dhan. Si loo helo hawlwadeeno karti leh oo buuxin kara baahiyaha kala duwan, kuwaas oo lagu soo xusho, aqoon iyo hawlkarnimo. Arinkaasina waxa uu wax weyn ka bedeli karaa nolosha qofka, bulshada iyo dalkaba.
 In la horumariyo hal-abuurka iyo wax-soosaarka.
 In abaalmarin la guddoonsiiyo shaqaalaha dawladda kuwa ku sifooba, halwkarnimo iyo shaqo wanaag.
 In la qabto lana joogteeyo muxaadarooyin iyo aqoon isweydaarsi lagu wacyi gelinayo laamaha kala duwan ee dawladda, laguna qabto jaamacadaha, dugsiyada. Kuwaas oo laga baahiyo qaybaha kala duwan ee warbaahinta. Iyada oo la bixinayo xog iyo tusaalayaal isbarbardhigaya
libinta ay gaadheen dadyawga ka badbaaday musuqa iyo halka ay taaganyihin kuwa uu barrisanday.
 In la saaro guddi leh khibrad iyo aqoon, kuwaasoo ka hawl gala sidii loo hagaajin lahaa laamaha adeega guud ee dawladda. Halkii lagu arko ifafaalo musuqmaasuqna markiiba halkiisa lagaga hortago oo lagu baabi'iyo intaanu faafin.
 In la hawl geliyo dhiig cusub (dhalinyaro) dhab u rumaysan isbeddel iyo horumar. Isla markaana leh aqoon iyo kartidii looga baahnaa goobaha shaqada.
 In hawl walba loo diro qofkii ku habboonaa lagulana xisaabtamo.
Haddaba si loo yareeyo musuqa, aakhirkana loo dabargooyo waxa waajib ku ah qof kasta oo bulshada ka mid ah in uu ka qayb qaato la dagaalankiisa.
Wabillaahi Tawfiiq
W/Q: Faarax X. Maxamed-Canbaashe
Emai: [email protected]
---
We welcome the submission of all articles for possible publication on WardheerNews.com. WardheerNews will only consider articles sent exclusively. Please email your article today . Opinions expressed in this article are those of the author and do not necessarily reflect the views of WardheerNews.
WardheerNew's tolerance platform is engaging with diversity of opinion, political ideology and self-expression. Tolerance is a necessary ingredient for creativity and civility.Tolerance fuels tenacity and audacity.
WardheerNews waxay tixgelin gaara siinaysaa maqaaladaha sida gaarka ah loogu soo diro ee aan lagu daabicin goobo kale. Maqaalkani wuxuu ka turjumayaa aragtida Qoraaga loomana fasiran karo tan WardheerNews.
Copyright © 2019 WardheerNews, All rights reserved