Dr.Cabdifitaax Nuur Axmed (Ashkir)
Sabtidii la soo dhaafay, taarikhduna ahayd: 25/5/2019, waxaa baraha bulshada ay Soomaalidu adeegsato hareeyay, guux dhawaqiisu gaaray meelo fog, aragtiyaduna ku kala qaybsameen. Kaasi oo ka dhashay khariidad ay wasaaradda Arimaha Dibadda – dalka aan jaarka nahay ee Itoobiya- ku daabacday boggeeda rasmiga ah ee Internet-ka. Khariidaddaas oo inta badan Soomaaliya Itoobiya lagu daray, halka Jamhuuriyadda – gooni-isu-taagga iskeed ugu dhawaaqday ee Soomaaliland- dowlad gaar ah ay ku muujisay khariidaddu.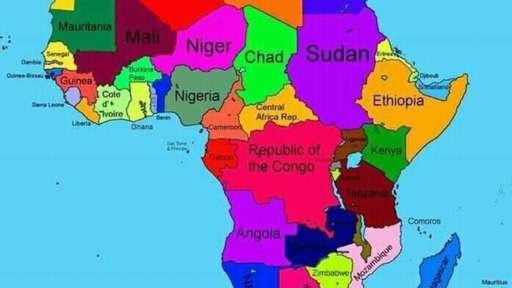 Muddo saacado ahna ka dib, khariidaddii waa laga saaray mareegtii lagu daabacay, Wasaaradda Arimaha Dibadda Itoobiyana waxay bixisay raali-galin rasmi ah; iyadoo sheegtay in uu ahaa qalad aysan ugu talo-gelin.
Si kastaba xaalku ha noqdee, dhambalkaygan waxaan ku lafa-guri doonaa:

1) Ujeeddooyinka maldahan ee khariidaddan,
2) Maxaa xilligan ku soo beegay?
3) Ma dhici kartaa in xiriir ka dhaxeen karo khariidaddan iyo heshiiska Qarniga?
4) Dowladda Federaalka ah ee Soomaaliyase maxaa la gudboon?.
Intuba, waa su'aalo maankayga ku soo bidhaamay, waxaanan jeclaystay in akhristaha aan la wadaago aragtidayda ku aaddan khariidaddaan muranka baahsan dhalisay!
Xilliga la daabacay macne ma samaynayaa?
Khariidaddan, waxaa la daabacay xilli ay isbaddallo lixaad lihi ka dhasheen guud ahaan gobolka Geeska Africa, waxaa talada Dowladda Federaalka ah ee Itoobiya la wareegay nidaam cusub oo baddalay kii hore, hoggaanka dalkuna wuxuu gacanta u galay qowmiyadda itoobiya ugu tirada badan ee Oramada. Qowmiyadaas Oromadu oo lagu qiyaasi 40 milyan, waxay shacabka Itoobiya ka yihiin 34.49%.
Marka laga yimaadoo qaladaadka juquraafiyadeed ee khariidaddan; taas oo ah:
In ay hal dal ka wada dhigtay Soomaaliya iyo Itoobiya,
Suudaan iyo dalka Koonfurta Sudaanna ay is raacisay,
Halka "Congo" ay iyana hal dal ka wada dhigtay, Taariikh ahaan waxaynu ognahay in dalka Koonfurta Suudaan uu madaxbannaanidiisa ka qaatay dalka Suudaan sannaddii 2011-kii, in ka badan nus qarni halgan hubaysan oo socday ka dib, halka labada " Congo" ay xorrnimadoodii ka kala qaateen "Belgium" iyo "France" oo kala gumeysanayay labada dhinac ee "Congo" sannadku markuu ahaa 1960-kii.
Waxaa khariidaddan dheeri ku ah, Jumhuuriyadda iskeed isku magacowday ee Soomaaliland, waana halka loo dan lahaa. Waxaa dhawaanahaanba jiray dadaallo gogol-xaar u ahaa qorshahan ay Soomaaliland ku doonayso in ay Soomaaliya inteeda kale uga go'do, nasiib darro, dalal Carbeeb ayaa dhinac ka ah qorshahaan!
Siyaasadda Arimaha Dibadda ee Itoobiya waxay ka mideysantahay in Soomaaliland ay dal madaxbannaan noqoto, goonina isu taagto. Reysal-wasaarihii hore ee Itoobiya "Hailemariam Desalegn" ayaa wareeysi uu siiyay 22/12/2016 barnaamij la oran jiray "Al Muqaabala" macnihiisuna yahay: " Wareysi" daadihiyana uu ka ahaan jiray wareyihii caanka ahaa " Cali Al-Dufayri" kana bixi jiray telefishinka "Aljazeera-Arabic" wuxuu si cad u sheegay in Itoobiya ay doonayso in Somaliland noqoto dal ka madax bannaan Soomaaliya inteeda kale.
Waa aragti aan is oran karo waa qorshe degan, waxa is badalayana – ay yihiin oo kaliya- qaabkii iyo waqtigii la fulin lahaa. Wallow, anigu aan isku tiriyo ruux taageero mug leh u muujiyay isbeddellada siyaasadeed ee Itoobiya ka curatay; iyadoo Soomaali oo dhami ka filan karto – hoggaanka siyaasadeed ee Itoobiyada iminkna talada haya in aynan fara-gelin hannaanka iyo aayaha siyaasadeed ee Soomaaliya.
Khariidadda iyo heshiiska Qarniga xiriir ma leeyihiin?
Waxaa suuragal ah, in akhristuhu is weeydiiyo, qoraagu muxuu ula jeedaa heshiiska Qarniga?!
Akhristow! qudhaydu, waan is weeydiin jiray waxa loola jeedo heshiiska qarniga! Warbaahinta carabta ayaan inta badan ka maqli jiray eray-bixintaas. Hadii aan si fiican u darsanyna, sida uu u aan ka akhriyay buug ku qoran AfCarabi, lana Magac-baxay "Safqatul Al Qarni" kana kooban 134 bog, oo uu qoray nin la yiraahdo Dr.Ibraahim Hamamuu. "Heshiiska Qarnigu" Waa isku day ay "Israel" ku doonayso in ay xal ugu hesho falastiiniyiinta.
Fikradda "Heshiiska Qarniga" waxaa qodobeeyay Jeneraal ciidanka Israel ka tirsanaa, magaciisana la yiraahdo: Jen. Geyboora Ayrlandi, horayna u soo noqday la-taliyaha amniga ee Israel, daraasad 36 bog ka kooban buuna xarunta cilmi-baarista ee "Begin Sadat Center for Strategic Studies" u gudbiyay. Taas oo uu ku sheegay aragtidiisa ku aaddan dowlad-u-sameynta Falastiiniyiinta iyo xal-u-helidda qoxootiga reer Falastiin.
Wiilka qaba gabadha uu dhalay madaxweynaha dalka Maraykanka "Jared Kushner" oo asal ahaan Yuhuud ka soo jeedaa ayaa ah: shakhsiga u xil-saaran taabba-gelinta aragtida "Heshiiska Qarniga" oo fikrad ahaan sheegaysa in daanta galbeeed iyo Gaza la raaciyo dalka Jordan (Urdun) sidaasna ay hal dowlad ku noqdaan, caasimadna looga dhigo magaalo "Al-Qudus Al-Shariif " u jirta 6 Kilometre (Kiilo-Mitir) oo magaceeda la yiraahdo- sida heshiiska Qarnigaba ku qoran- Abuu Diis.
Heshiisku waxaa kaloo uu sheegayaa in Jamhuuriyadda Masar ay Falastiiniyiinta siiso qayb ka mid ah dhulka loo yaqaan "Siinaay" (Sinai Peninsula) Israel-na ay Masar u celiso 700 Kiilo Mitir oo saxaraha " Naqab" ah (Negev desert) dabadeedna, halkaa ay ka dhalato khariiddad baddal, daba socota, tii horoo dowladda loogu sameeyay Falastiin iyo boqortooyada Urdun.
Khariidaddaan Itoobiya ay iminka baahisay way noqon kartaa mid dhinac ka ah heshiiska Qarniga; sababtuna waa Soomaaliya oo marin-biyood dunida muhiim u ah dhacda, Israel-na istaaraatiijiyadeydu ku qotonto qabsashada, ama ku lug lahaanshaha Marin-biyoodka dunida oo dhan.
Markii taa laga yimaado, Yuhuuddu, Africa waxay u arkaan qaarad dihin, dadkeeduna – sida Yuhuudda oo kale- bad-baado u baahanyihiin, aragtidaa waxaa aaminsanaa "Theador Herzl" saxaafigii dhidibbada u taagay dhaq dhaqaaqii Zionism-ka (Al-Sahyuuniya). oo ah maskaxda siyaasadeed ee hagta Yuhuudda dunida oo dhan.
"Herzl" xasuus-qorkiisii wuxuu ku sheegay in isbeddelka Yuhuuddu uu bar-bar socdo isbaddel kaloo ka hana qaada qaaradda Afrika. Muddo iminka sannad laga joogo, nimaan saaxiibbo nahay baa haddiyad ii siiyay buug cinwaankiisu ahaa: Al-IKHTIRAAKHUL ISRAA'IILIYU LIL IFRIIQIYA, kana hadlayay sida Israel Afrika ugu dhex-milantay, iyo kaalinta siyaasadeed ee Yuhuudda ku nool qaaraddaas, tusaale ahaan: wuxuu sheegayaa buuggu in Uganda ay ku noolyihiin (Al-Abaa Yoodaaya) Nigeria-na (Al-Ayboo) Koonfur Africa-kana (Al-Lamba)halka Itoobiyana ay ku noolyihiin (Falaasha) dhammaantoodna isir ahaan waa Yuhuud, ama "Black Zion".
Buugga Itoobiya caanka ka ah ee la magac baxay " Kebra Nagast" turjumiddiisuna tahay: "Milgihii boqortooyada" wuxuu si faahfaahsan uga warramaya xiriirka Yuhuudda iyo Itoobiya, iyo in boqor "Menelik I" asal ahaan diintuusu Yuhuudi ahayd.
Si kastaba arintu ha ahaatee, aniga aragtidaan ka qabo khariidaddaas la faafiyay laba arrimood midkood ma dhaafsiisana;
1). Waxay noqon kartaa in la qabadsiinayo dhagaha shacabka Soomaaliyeed, In Itoobiya lagu dari karo, sidoo kalena Soomaaliland laga jari karo Soomaaliyada kale. Markaas isku dayga baahinta khariidaddanna waa qaab dowladda Itoobiya ku ogaanayso fal-celiska Soomaalida, khaasatan xukuumad iyo shacab-ba.
2). Khariidadda la daabacay waxay dhinac ka tahay isbaddelka khariidadaha caalamka oo ay wadato hindisaha "Heshiiska Qarniga ". Iyadoo la eegayo marinka muhiimka ah ee ay Soomaalidu dhacdo juquraafi ahaan, laga bilaabo 1975-kii istiraatiijiyada Israel waxay diiradda ku haysaa helidda marin-biyoodyo hal-boole u noqon kara dunida.
Dowladda Federalka ee Soomaaliya: Shalay maanta u ekaa!
Xasuus qorkii uu dhawaan soo saaray madaxweynihii hore ee Somaliland Axmed Maxamed Siinlaayo oo loogu wan-qalay magaca " Siinlaayo: nin tacab badan galiyay dowladnimada"wuxuu ka warramayaa in 1982kii Madaxweynihii hore ee Jumhuuridda Dimuqraadiga Soomaaliyeed Jen. Maxamed Siyaad Barre uu ula tagay Mengistu Haile Mariam dhiggiisii Itoobiya qorshe. Kaasi oo ku salaysnaa in jabhadaha Soomaaliyeed ee ku sugan gudaha Itoobiya uu ka joojiyo taageeridda siyaasadeed iyo tan dhaqaaleba, isaguna – waa Maxamed Siyaad Barre'e ka tanaasuli doono dhulkii loo yiqiin Soomaali Galbeed.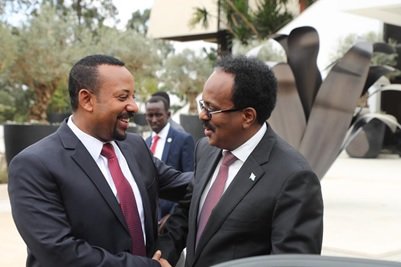 Iminka, Madaxweyne Maxamed Cabdullaahi Farmaajoiyo dowladda – uu madax u sareeya yahay- waxay la aamusanyihiin oo damiirkoodii u iibsadeen, waa iyadoo hardan siyaasadeed ka dhex-aloosanyahay Dowladdo Goboleedyada oo dhinaca iyo Dowladda Federaalka oo dhinac kale ah. Wuxuuna Farmaajo Itoobiya ka codsaday in cadaadi la saaro ama ay xiriirka u jarto dowlad-goboleedyada. Iyaguna ayan dhag-jalaq-u- siin xadgudubyada gefka ku ah hannaanka dowladnimo ee lagula kacayo Soomaaliya.
Gunnaanadkii,waxaa su'aala, oo isweydiin mudan, shalay maanta u ekaa?!
Maxay xukuumadda uu hoggaanka u hayo Madaxweyne Farmaajo u aragti gaabantahay markay arintu la xiriirtoo danaha iyo jiritaanka ummadda Soomaaliyeed, oo aan marnaba lagu doorsan karin dano shakhsiyadeed iyo kursi jacayl ? Adiguba akhristow ka jawaab su'aashaa!
Dr. Cabdulfitah Nuur Axmed (Ashkir)
Email: [email protected]
——
Dr. Ashkir waa qoraa ka faallooda arimaha Siyaasadda iyo Taariikhda. Md. Ashkir waxa uu horey u ahaa Wasiiru Dowlaha Warfaafinta, Isgaarsiinta, Hiddaha iyo Dhaqanka ee Puntland.
---
We welcome the submission of all articles for possible publication on WardheerNews.com. WardheerNews will only consider articles sent exclusively. Please email your article today . Opinions expressed in this article are those of the author and do not necessarily reflect the views of WardheerNews.
WardheerNew's tolerance platform is engaging with diversity of opinion, political ideology and self-expression. Tolerance is a necessary ingredient for creativity and civility.Tolerance fuels tenacity and audacity.
WardheerNews waxay tixgelin gaara siinaysaa maqaaladaha sida gaarka ah loogu soo diro ee aan lagu daabicin goobo kale. Maqaalkani wuxuu ka turjumayaa aragtida Qoraaga loomana fasiran karo tan WardheerNews.
Copyright © 2020 WardheerNews, All rights reserved