W.Q. Xasan Keynaan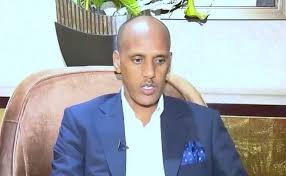 Lix bilood ayuu Madaxwayne yahay Mudane Mustafa Maxamad Cumar. Xukuumaddiisuna intaa way ka da' yartahay. Hase yeeshee waxaa durba dhan walba kaga imanaya hadallo iyo qoraallo diiradda saaraya hoggaamintiisa shaqsiga ah iyo wax-qabadka xukuumaddiisa. Shaki igagama jiro in dad badani ay dooddoodu ka imanayso dareen iyo aragti ugu muuqda wanaag. Qaar waxay saaran yihiin baalasha xawaaraha dheer ee xamaasadda iyo caadhifada, mana aha wax lala yaabo marka aad eegto wixii la soo maray iyo waaqiciga maanta. Waxaa iyagana jira ashkhaas iyo kooxo dana gaara, intooda bandanna gurracan, guntiga iyo boorsooyin kula wareegaya.
Mabda' ahaan waa wax wanaagsan in madaxda iyo xukuumadaha la qiimeeyo lalana xisaabtamo. Waa arrin aanu muran badan ka jirin qayb muhim ahna ka ah hal-abuurka iyo hiddaha maamul iyo tan hoggaamineed ee dalalka horumar wayn ka gaadhay dawladnimada iyo dimoqraadiyadda. Laakin waxaa aad loogu kala duwan yahay habka loo wajaho qiimayntaa, ujeeddada laga leeyahay, halka ay daarran tahay, inay tahay mid xog sugan iyo maskax furan ku salaysan, cidda dabada ka riixaysa, iyo xataa waqtiga la samaynayo.
Haddaba siday wax u jiraan? Maxaa dhaba? Maxaa dhiman? Maxaa suuuragal ah? Waxaan akhristayaasha la wadaagayaa siday wax iigu muuqdaan.
Intaan ka aqaan madaxwayne Mustafa
Waxaan Mustafa markii iigu horraysay ku kulannay Xarunta Jamciyadda Quruumaha Middobay ee Nairobi (United Nations Office in Nairobi), halkaaso aan kawada shaqaynaynay labadanaduba 2013-2015. Waxaa ii xigay horraantii 2018 oo uu ku mashquulsanaa yagleelidda ururuka Isbahaysiga Caddaaladda ee Degaanka Soomaaliyeed (Somali Region Alliance for Justice –SRAJ). Waan uga mahad celinayaa inuu ila wadaagay aragtida iyo ahdaafta ururka SRAJ sidaan u arkana uu wax iga waydiiyay. Horraantii Agoosto 2018 ayaan ka warhelay in laga dhigay Madaxwaynaha Dawladda Degaanka Soomaalida. Intaa wixii ka dambeeyay wixii uu isagu ku hadlo iyo waxa laga yidhaa hoggaamintiisa iyo xukuumaddisa ayaan dusha kala socday.
Dhowrkan astaamood ayaan ku soo koobayaa intaan ka aqaan Mudane Musatafa:
1. Waa shaqsi dadaal badan oo aan ka daalin waxaa uu ku hawlan yahay. Matoor culus oo 24ka saac shidan ayaa saaran.
2. Waa shaqsi ku dhiirran oo aan la gabban dareenkiisa, afkaartiisa, iyo waxaa uu aaminsan yahay.
3. Waa shaqsi hankiisa siyaasadeed uu wayn yahay, meelo sarena hiigsanaya.
4. Waa shaqsi xiriir dhaw lala haa Itoobiyaanka kale. Waxaan xusuustaa isagoo inta badan la socda ama la shaahaya Itoobiyaanka ka shaqaynayay Xarunta UNka Nairobi, inta badanna af Amxaari ku sheekaysanayaan. Waxaa jirtay maalin aan isku dayay inaan eray af Amxaari ah ku dhaho ruux ka mid ah dadkii ay isla shaahayeen. Intuu ii soo dhawaaday ayuu igu yidhi, "sidaa looma dhehee, saa dheh."
Astaamahan qof ba dhan ayuu iska taagi karaa. Siyaabo kala duwanna waa loo fasiri karaa. Anigu intaba iigama muuqdaan wax qof siyaasi ah lagu dhalliili karo. Gaar ahaan arrinta ku saabsan xiriirka uu la leeyahay Itoobiyaanka af Axmaariga ku hadla, anigu waxaan u arkaa arrin muhim ah, kaalin culusna ka gali karta ciyaarta iyo loollanka siyaasadeed ee Itoobiya ka jira. Ugu dambayn, Mustafa waa aadami, waa siyaasi hanwayn, waana nin dhallinyaro ah oo aad u dhiirran. Khalad wuu gali karaa, gefna wuu ka dhici karaa. Taa aadamiga kale iyo siyaasiyiinta kale ayuu kala mid yahay.
Qiimayn Hoggaanka iyo Xukuumada Madaxwayne Mustafa
Qoraallada iyo hadallada ku wajahan qiimaynta Madaxwayne Mustafa iyo xukuumaddisu waxay inta badan diiradda saaraan meelo badan. Inta ugu muhimsan aan mid mid uu eegno.
Mustafa Jagada waa loo Magacaabay: Wali waxaa jira xogo badan oo inaga dahsoon. Laakiin waa xaqiiq in Mustafa aanu jagada Madaxweynanimda ku imaan doorasho iyo rabitaanka shacbiga dawlad Degaanka Soomaalida. Hase yeeshee, dadka Mustafa arrintan eed uga dhigaya, waxaa habboon in lala sii wado su'aalaha ee aan halkaa lagaga hadhin. Itoobiya waxay jirtay 129 sannadood. Intaan ogahay 1992dii oo keliya ayay doorashao la oran karo waa xor iyo caddaalad waddanka ka dhacday. Waa tii lagu doortay AUN Madaxwayne Cabdullaahi Sacdi. Inta kale hadba xukuumadda Addis Ababa ka jirta ayaa soo caleema saari jirtay. Haddaba, sidee buu ku iman karay Madaxwayne la soo doorto, mar haddii hiddaha iyo hab-dhaqanka siyaasadeed ee Itoobiya aanu ahayn mid xorriyad iyo dimoqraadiyad ku dhisan? Miyaynu lahayn awood ku khasabta xukuumadda Addis Ababa in doorasha xor ah la qabto? Haddaan Mustafa la keenin, miyaynu hubnaa shaqsiga kale ee la keeni lahaa iyo wuxuu la iman lahaa? Intaa waxaa dheer, xukuumadda R.W Abiy Ahmed way ka yara duwan tahay xukuumadihii hore oo waxay la timid furfurnaan iyo isbeddel, in kastoo ilaa imminka aan la saadaalin karin halka uu geeddigu saldhigi. Haddaba mar hadduu xaalku sidaa yahay, waxaa habbon inaan lagu mashquulin siduu Mustafa ku yimid iyo cidda keentay, ee la fiiriyo laguna qiimeeyo sida uu u dhaqmo iyo waxa uu qabto ama uu bi'iyo.
Somaali Vs Itoobiyaan: Doodaha Madaxwayne Mustafa ku dhalliilaya ama ku ammaanaya halbeegga ah yaa Soomaali ah iyo yaa Itoobiyaan ah, run ahaantii waa kuwo la yaab leh, xaaladda dhabta ah iyo waaqiciga maantana daah kaga gudban yahay. Soomaalinimadu waa isir iyo dan wadaag soo jirtay ugu yaraan nus qarni. Waxaynu ka dhaxalnay awowyadeen iyo ayeeyooyinkeen. Waxay tolaysaa dhammaan Soomalida degta geeska Afrika. Difaaceedu waa waajib saaran dhammaan inta ku abtirsata isirka Soomaali. Laakiin xaqiiqdu waxay tahay difaaca isirka iyo midnimada Soomaaliyeed waligeed Soomaali uma sinnayn si wada jir ahna uguma wada gurman. Soomalida uu maanta Mustafa Madaxwaynaha u yahay cidna ugama badsan difaaca qaranka Soomaaliyeed, qiima aad u culus oo aan la qiyaasi karin ayuuna ugu kacay. Walaalaha Soomaaliyeed ee Jabuuti, Hargeysa, Garowe, Beledwayne, Muqdisho iyo Baydhaba ka soo garbaduubayay naftood hurayaashii JWXO iyo taageerayaalkeedii ee u dhiibay gawracatadii TPLF, ayaa tolnimadii iyo danwadaagnimadii Soomaaliyeed ka dhigay guri hoosta doofaar qotoo dawacooyin ku caweeyaan. Waxaa ugu dambaysay garbaduubkii Muwaadin Qalbidhagax. Dabaqabashadeedu iyo dib-u-yagleelideedu waxay u baahanyihiin halgan la mida kii Daraawiishta iyo kii SYL. Musuuliyadda koobaad ee Madaxwayne Mustafa waa badbaadinta shacabka la moora duugay mus walbana loogu jiro ee Dawlad Degaanka Soomaaliyeed.
Jinsiyad (citizen) waa fikrad la timid nidaamka dawladeed (state system) ee laga dhaxlay reerYurub, addunkana halbeeg u noqtay. Waa waxa Soomaalida Jabuuti ka dhigay Jabuutiyaan, Soomaalida ku dhexjira xudduudaha Kenyana ka dhigay muwaadiniin keenyaan ah. Soomaalida ku dhexjirta xudduudaha Itoobiya waxba kuma jabna inay noqdaan muwaadiniin Itoobiyaan ah isirkooduna Soomaali yahay. Laba is diidaysa ma aha. Anigu tayda haddii la maqlayo waxaan dhihi lahaa Af Axmaari iyo Afaana Orolo laduba dadku ha wada bartaan, iyadoo Af Soomaaliguna uu yahay saldhigga. Isbeddel wuu iman karaa mustaqbalka. Marka la gaaro xilli ay shacabka Dawlad Degaanka Soomaalida xoog ama xeel ay ku sugaan aaya ka tashigooda, way awoodi karaan inay yeeshaan dhalaso iyo jinsiyad isku mida oo labaduba Soomaaliya.
Dagaalka u dhexeeya Oromo iyo Soomaali: Xasaradaha ka dhex oogan Oromo iyo Soomaali waa kuwo wajiyo badan leh. Muhimadda koobaad waxaa weeye in Madaxwayne Mustafa iyo xukuumaddiisu ay kala shaqeeyaan Addis Ababa iyo Adama sidii nabad iyo xal waara loogu soo dabbaali lahaa goobaha colaadihu hareeyeen. Inta aan ogahay dadaal kuma yara Mudane Mustafa iyo Xukuumaddisa, waxna ma hagranayaan. Welise xaaladdu way cakiran tahay. Dan uguma jirto Soomaali colaad iyo dagaal joogta ah oo ka dhex oognaada qowmiyadda Oromada. Oromana dan uguma jirto. Isbeddelka Itoobiya ka dhacay wuxuu Oromada siiyay fursad aanay waligood helin, qaar badan oo iyaga ka mid ahna way jilbaysan yihiin, degdeg iyo xamaasad ba'an ayaana haya. Waxaana maanta gacanta ugu jira awooddii iyo dhaqaalihii Itoobiya. Caqli ma aha in Mustaf iyo xukuumaddisa laga filo inay xasaradaha jira bansiin ku sii shubaan meel walba iyo marwalbana la taagnaadaan qaylo-dhaan iyo dhaleecayn Oromo ku wajahan. Siyaasad bisil iyo dibloomaasiyad xeeldheer ayaa ka halisan dagaal ku salaysan xamaasad iyo laablakac. Inta wax garanaysa waxaa ila habboon inay ka fikiraan sidii labadan qowmiyadood ay isu kaashan lahaayeen. Waana arrin suuragal ah haddii laga shaqeeyo.
Heshiiskii Dawladda Itoobiya iyo Ururka JWXO (ONLF): Inta la ogyahay Madaxwayne Mustafa kaalin wayn oo geesinnimo leh ayuu ka qaatay dhamaystirkii heshiiskii hordhaca ahaa ee dhex maray Itoobiya iyo JWXO. Waqtigii iyo duruufihii uu heshiisku ku dhacay waxay ahaayeen kuwo adag una baahan aragti fog iyo maarayn hufan. Intii JWXO ay dalka ku soo noqotayna, waxaa abuurmay si ula kac ahna looga shaqeeyay xaalado abuuri kara kala shaki iyo isku dhac keeni kara haliso badan. Xaaladaha weli way jiraan. Wixii ka dambeeyay iska horimaadkii hubaysnaa ee dhex maray OLF iyo Xukuumada RW Abiy Ahmed-na, arrimuhu aad ayay u sii murgeen. Ilaa iyo hadda Madaxwayne Mustafa kaalin lama illobaan ah ayuu ka qaatay in aanay arrintu faraha ka bixin. Run ahaantii waa arrin mudan in Muastafa lagu bogaadiyo laguna taageero.
Gunaanad
Itoobiya guud ahaan iyo Dawlad Degaanka Soomaalida waxay ku jiraan xaalad kala guur ah. Saansaan iyo rajooyin wacan oo badan ayaa muuqda. Laakiin isbeddelka socda wali ma saldhigan, lamana hubi karo say wax noqon mustaqbalka dhow iyo kan dheerba. Waxaan qormadan ku soo gunaanadayaa:
Arag sawirka wayn: 129kii sano ee la soo dhaafay Itoobiya waxaa soo maray madax kala duwan oo ku abtirsada hiddooyin iyo hab-dhaqan siyaasadeed oo aad ukala fog. Menelik wuxuu ahaa dagaal ooge mala awaalbadan. Haile Selassie wuxuu la baxay Boqorkii Boqorrada. Mengistuu wuxuu ahaa seef la bood ku khafiifay kacaannimo iyo hantiwadaag. Meles Zenawi wuxuu ahaa dhagar qabe islawayn. Hailemariam Desalegn wuxxu ahaa dabadhilif iyo dhaan raac. Hase yeeshee intuba waxay ka sinnaayeen hal arrin: In isirka Soomaaliga ah uu halis ku yahay jiritaanka Itoobiya. Hoggaamintooda iyo xukuumadahoodana fikirkan ayaa saldhiga u ahaa. Natiijaduna waxay noqotay dagaal, kali talisnimo, burbur iyo dib-udhac saameeyay Itoobiyaanka iyo Soomaalida labdaba. Isbddelka dhacay ee uu hormuud ka yahay R.W Abiy Ahmed waxaa ka abuurmi karta fursad keeni karta in fikirkaa halista ah uu is beddel ku yimaaddo. Madaxwayne Mustafa iyo xukuumaddiisu waa inayna oggolaanin in lagu qadaanqadiyo xaalado abuuri kara isku dhac Addis Ababa iyo dawlad Degaanka Soomaalida. Maanta waxaa la taagan yahay maalin daran oo u baahan aragti dheer, dulqaad iyo karti. Dagaal iyo colaad aanad diyaar u ahayn awoodna u lahayn waa qar iska tuurnimo iyo ismiidaamin.
Xasan Keynaan
[email protected]
---
We welcome the submission of all articles for possible publication on WardheerNews.com. WardheerNews will only consider articles sent exclusively. Please email your article today . Opinions expressed in this article are those of the author and do not necessarily reflect the views of WardheerNews.
WardheerNew's tolerance platform is engaging with diversity of opinion, political ideology and self-expression. Tolerance is a necessary ingredient for creativity and civility.Tolerance fuels tenacity and audacity.
WardheerNews waxay tixgelin gaara siinaysaa maqaaladaha sida gaarka ah loogu soo diro ee aan lagu daabicin goobo kale. Maqaalkani wuxuu ka turjumayaa aragtida Qoraaga loomana fasiran karo tan WardheerNews.
Copyright © 2019 WardheerNews, All rights reserved