By Ali S Yusuf 
February 08, 2019, marks the second anniversary since the inauguration of Mr. Mohamed Abdullahi Farmajo as the President of Somalia, following democratic elections in early 2017, that saw him secure a strong mandate to govern from Somalia's Federal Parliament with widespread popular support across the country. International observers hailed the peaceful transition of power as democratic and legitimate, offering new hope for peace and stability in the Horn of Africa nation. In addition to the presidential and parliamentary polls, a new Upper House (Senate), was duly elected. The appointment of Prime Minister Ali Hassan Khayre by the President followed on February 23rd and he was unanimously approved by the Parliament on March 1, 2017. In a new milestone, the percentage of women parliamentarians rose from 14 per cent to 24 per cent, higher than both the African and global average.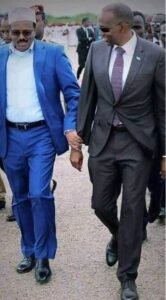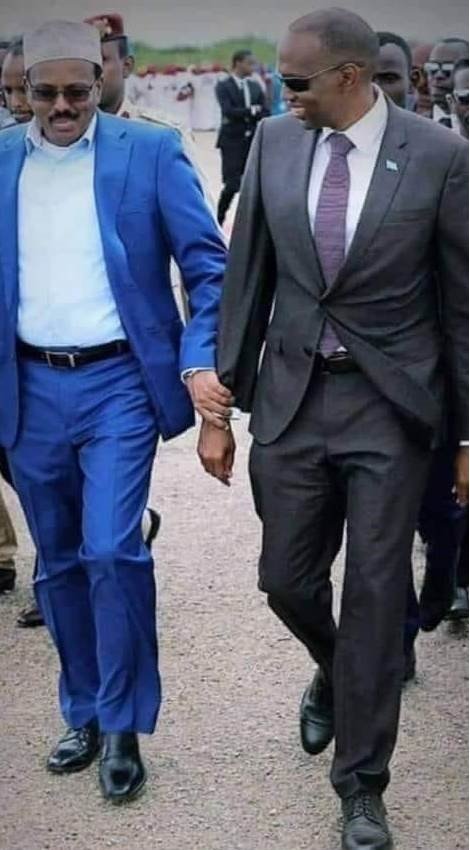 Barely months into its new mandate, the new Federal Government of Somalia (FGS) made important strides in securing durable peace while laying a solid foundation in the economic and monetary spheres further consolidating Somalia's remarkable recovery. In a May 2018, address to the Security Council, the former UN Secretary-General's Special Representative for Somalia (SGSR), Mr. Michael Keating, noted that the approval of Somalia's security transition plan by the Council of Ministers, and its endorsement by the African Union Peace and Security Council, marked a milestone in the country's path towards assuming full responsibility for its own stability. During his September 2018, briefing, Mr. Keating hailed the progress made in Somalia, highlighting the peaceful transition of power, improved finances, and the formation of a Government with a compelling reform agenda.
On the security front, the President's priority commitment to security sector reform has established an inclusive process, laying out strategic guidelines that would facilitate detailed planning in the coming years. In joint military operations, the Somali National Army (SNA) working in conjunction with AMISOM forces have severely degraded Al-Shabab, with the terrorist outfit now largely a spent force and on its last legs.
In the past, Somali civil servants had routinely gone without payment of regular salaries for extended periods of time lasting months. Due to prudent and efficient fiscal measures that were put in place, the current government has expeditiously dealt with this chronic problem as salary payments to government civil servants, members of the security forces and the police were made in full for the first time during 2017. This encouraging development is seen by analysts as a clear indicator of government effectiveness and credibility.
On the economic front, donor confidence in the current administration grew leading to the restoration of multi-lateral lending to Somalia. In September 2018, The World Bank approved $80 million in grants to Somalia, to fund public finance reforms, marking the first such disbursement to the government in 30 years. The Bank approved financing of $60 million for the Recurrent Cost and Reform Financing Project and $20 million for the Domestic Revenue and Public Financial Management Capacity Strengthening Project.
"They represent a milestone in Somalia's development and reconstruction," the bank said. Working hand in hand with the Bank, the Federal Government of Somalia has moved fast to improve services like education and healthcare, access to clean water, energy and finance for its citizens–under a program called Country Partnership Framework. Further, the World Bank has praised inroads made by the FGS in attaining fiscal goals. Supported by the World Bank, the Central Bank of Somalia (CBS) and private financial institutions are streamlining their efforts to modernise and strengthen the inter-bank payment, clearing and settlement systems in Somalia. In fact Somalia is now on course to securing debt relief under the Heavily Indebted Poor Countries (HIPC) initiative after demonstrating a track record of reform and sound policies through IMF and World Bank Supported Programmes.
According to Ivar Strand, a former World Bank economist, the government has come up with solutions that are "more digitized and integrated than in a typical post-conflict state" with investments focused on HR, treasury, liquidity management, and bank payment systems. Under a new system, payments are now made to bank accounts of civilians, security personnel, and vendors.
As noted by Francisco Caetano José Madeira, Special Representative of the Chairperson of the African Union Commission for Somalia and Head of AMISOM, the Executive Branch of Somalia has improved the country's fiscal management while putting in place a modern, realistic budget, stronger tax collection measures and fighting corruption.
In July 2018, Somalia was officially admitted into the Common Market for Eastern and Southern Africa (COMESA), the continent's largest trading bloc, after having fulfilled the terms and conditions of accession. Across the country, the National Independent Electoral Commission is educating the public on the electoral process, setting Somalia on the path to attaining universal suffrage in 2021.
With winds of change sweeping across the Horn of Africa, President Farmajo has joined hands with Ethiopian Prime Minister Abiy Ahmed, and Presidents Isaias Afwerki and Ismail Omar Guelleh of Eritrea and Djibouti respectively in normalising inter-state relations, easing political tensions and heralding a new era of regional co-operation. The gains of the last two years represent a critical period in Somalia's ongoing transition as the current government continues to strengthen the foundations for a more stable, democratic and prosperous Somalia.
Ali S Yusuf
Email: [email protected]
—————
Reference:
World Bank (2018) : http://www.worldbank.org/en/news/press-release/2018/01/18/central-bank-of-somalia-and-somali-financial-institutions-take-crucial-steps-to-modernize-banking-sector
Ivar Strand. https://www.abyrint.com/three-signs-of-fundamental-recovery-in-somalia/
Security Council 8259th Meeting. https://www.un.org/press/en/2018/sc13341.doc.htm
---
We welcome the submission of all articles for possible publication on WardheerNews.com. WardheerNews will only consider articles sent exclusively. Please email your article today . Opinions expressed in this article are those of the author and do not necessarily reflect the views of WardheerNews.
WardheerNew's tolerance platform is engaging with diversity of opinion, political ideology and self-expression. Tolerance is a necessary ingredient for creativity and civility.Tolerance fuels tenacity and audacity.
WardheerNews waxay tixgelin gaara siinaysaa maqaaladaha sida gaarka ah loogu soo diro ee aan lagu daabicin goobo kale. Maqaalkani wuxuu ka turjumayaa aragtida Qoraaga loomana fasiran karo tan WardheerNews.
Copyright © 2019 WardheerNews, All rights reserved