By Somali Public Agenda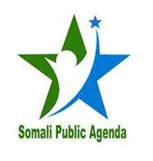 Internal displacement and refugee repatriation in Somalia are closely tied to the dynamics of climate change and environmental degradation, and in addition to a highly volatile security context. Somalia is currently experiencing severe drought caused by successive failures of the rains, resulting in the third food emergency in a decade. Looking at the ways people have responded to previous periods of acute food shortages, it is clear that internal displacement – particularly movement towards cities and towns from rural areas – is a key coping strategy, as basic livelihood facilities can be accessed in urban areas.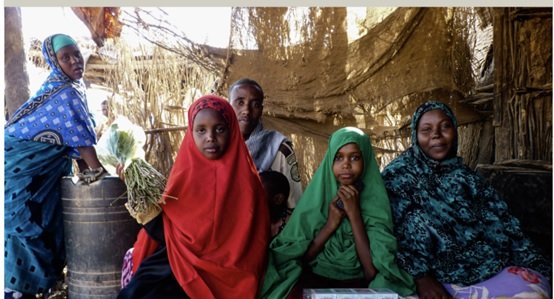 A durable solution is achieved, according to the InterAgency Standing Committee (IASC), 'when IDPs no longer have specific assistance and protection needs that are linked to their displacement and such persons can enjoy their human rights without discrimination resulting from their displacement.' 1 Three potential durable solutions are generally recognised: sustainable return or repatriation, sustainable local integration in the site of displacement, or sustainable resettlement to a new country or area.
The ability and capacity of the federal member states in Somalia to respond to the new displacement, and to work towards securing durable solutions for those who have already been displaced or returned from refugee camps, as well as for local communities in areas affected by displacement, is critical.
Over the past several years, Somalia has developed a progressive approach to durable solutions for displaced populations at the central government level. The 2019 National Policy on Refugees, Returnees, and IDPs [internally displaced persons] takes an inclusive approach to meeting the needs and respecting the rights of displaced and returnee populations, and of the communities that host them. Structurally, the federal (central) government has included support for the displaced and returnees in its ninth National Development Plan (NDP9) and has vested responsibility for the monitoring of progress in this regard with a Durable Solutions Unit that sits within the Ministry of Planning, Investment, and Economic Development. In many ways, these steps have established a model of good practice for other countries in the region. Sudan, for instance, is also establishing a Durable Solutions Unit at the central level, which has been inspired in part by Somalia's example. Moreover, the Federal Government of Somalia (FGS) has developed a National Durable Solutions Strategy 2020–2024, which outlines the FGS's strategic visions and goals to better serve vulnerable members of society.
Somalia's governance structure is intended to be decentralised (the country adopted a federal system in 2004 and four federal member states – Jubaland, South West, Galmudug and Hirshabelle – were established between 2013 and 2016). With many people moving not only towards Mogadishu but also towards secondary cities and towns, much of the responsibility for implementing durable solutions rests with the federal member states.
Understanding these aspects is vital for maximising the efforts and investments towards durable solutions of governmental, nongovernmental (NGOs), donor and private sector actors outside the central level in Mogadishu. The analysis may also help inform responses to the impacts of climate change and environmental degradation throughout the country. Such a decentralised approach is particularly important given the political changes that have taken place at the centre recently, most notably involving the re-election of President Hassan Sheikh Mohamud to replace Mohamed Abdullahi Farmaajo. The current federal member states were established during Hassan Sheikh's first tenure (September 2012– February 2017), and his government is promoting the devolution of services to regional and local levels.
Read the full report: Examining the durable solutions capacities in Kismayo and Afgoye
---
We welcome the submission of all articles for possible publication on WardheerNews.com. WardheerNews will only consider articles sent exclusively. Please email your article today . Opinions expressed in this article are those of the author and do not necessarily reflect the views of WardheerNews.
WardheerNew's tolerance platform is engaging with diversity of opinion, political ideology and self-expression. Tolerance is a necessary ingredient for creativity and civility.Tolerance fuels tenacity and audacity.
WardheerNews waxay tixgelin gaara siinaysaa maqaaladaha sida gaarka ah loogu soo diro ee aan lagu daabicin goobo kale. Maqaalkani wuxuu ka turjumayaa aragtida Qoraaga loomana fasiran karo tan WardheerNews.
Copyright © 2023 WardheerNews, All rights reserved