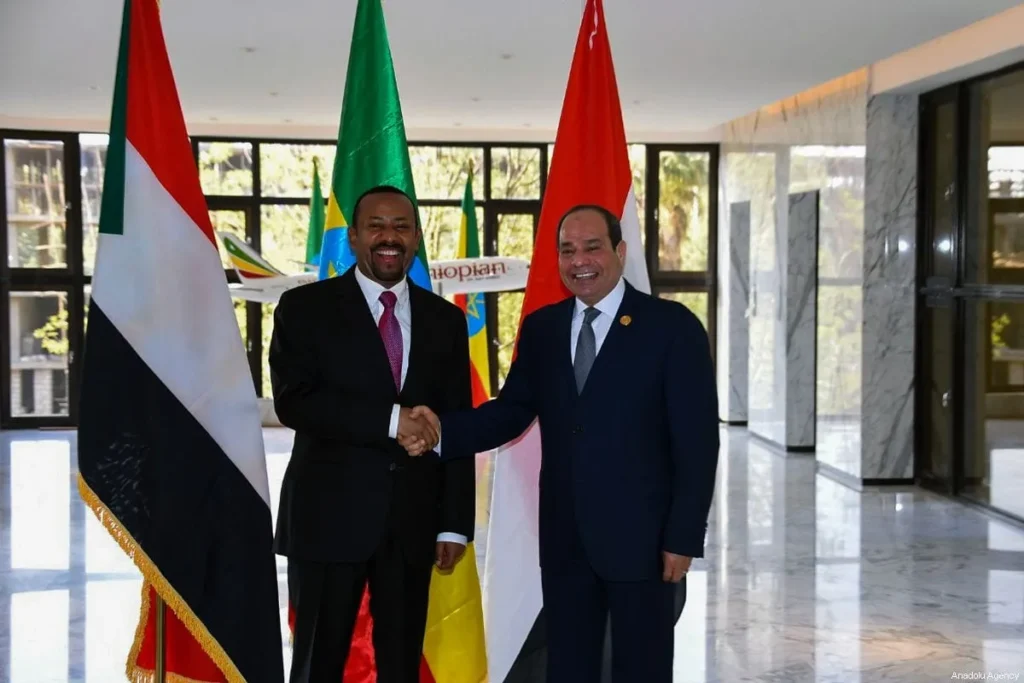 Egyptian President Abdel Fattah Al-Sisi has urged Ethiopia to accept a "compromise" over the Grand Ethiopian Renaissance Dam (GERD) crisis, Anadolu reported.
This came during a joint press conference held with Mauritanian President, Mohamed Ould Cheikh Al-Ghazouani, in Cairo, according to the official Egyptian News Agency.
Addressing the GERD file, Al-Sisi said during his meeting with Al-Ghazouani: "Egypt's water security is an essential component of Arab Water Security."
He also stressed "the importance of urging Ethiopia to demonstrate the political will necessary to reach compromise solutions at the negotiating table," noting that "these solutions should protect Ethiopia's interests while respecting the rights and interests of downstream countries."
"The ultimate goal is to establish a binding legal agreement on the filling and operation of the Renaissance Dam," he added.
Earlier, the two presidents agreed to convene the joint higher committee at the level of foreign ministers in July.
"During the committee meeting a number of cooperation agreements in various fields will be signed, in a way that strengthens the frameworks of Egyptian-Mauritanian cooperation and partnership," according to a statement by the Egyptian presidency.
The Mauritanian president arrived at Cairo International Airport yesterday to begin a three-day visit to Egypt.
Source: MEMO