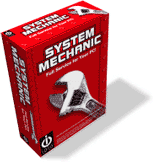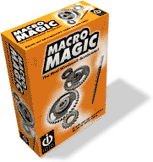 Flaws in the Monitoring Group Report on Somalia


By. Liban Ahmad




March. 26, 2010
The UN Monitoring Group for Somalia published its report on 10 March, 2010 almost a week after parts of the report were shown to the New York Times. The report contains factual errors that undermine the non-partisan nature of the task of the Monitoring Group. The factual errors stem from failure to follow the methodology outlined in the report: "Identifying consistency in patterns of information and comparing existing knowledge with new information and emerging trends." (p.9). This flaw comes to the fore in the manner the report writers down-play the structure of the Islamist opposition groups particularly " Harakat al-Shabaab al-Mujahideen (better known as Al-Shabaab),… a sprawling coalition of jihadists, business interests and clan militias, which has suffered serious internal frictions over such issues as the role of foreign fighters, the use of suicide bombers and desirability of political dialogue."

Clan militias pledge allegiance to the traditional leaders associated with politicians and warlords—there are none in Al Shabaab controlled areas in Somalia. Al Shabaab leader— Ahmed Abdi aw Mohamud "Godane—hails from 'Somaliland' so is the former Al Shabaab governor of Kismayo, Ibrahim Haji Jama Mee'aad "Al-Afghani; Fu'aad Mohamed Khalaf "Shangole" is from Puntland. According to the report, "on 9 December 2006, a regional court in Hargeysa (Somaliland) sentenced Godane and Ibrahim Haji "Al-Afghani" in absentia to 25 years in prison on terrorism-related charges." If Al Shabaab units were structured along clan lines, the leadership diversity it boasts now—its leaders, regional governors and spokesmen, belong to different clans — would be out of question nor would foreigners join the ranks of the group but the report conflates the clan-based structure of Ahlu Sunna Wal Jama'a with Al Shabaab's organisational structure: "Recent fighting in central Somalia, for example, has pitted an ASWJ alliance of Habar Gidir Ayr, Marehaan and Dir clan militias against Al-Shabaab militias drawn heavily from the Murosade and Duduble,"

According professor Michael Weinstein, "as a transclan movement…, [Harakat al-Shabaabal-Mujahideen ] H.S.M.'s battle casualties are shared among all clans and - it may be added - are relatively distant from them. In contrast, the sub-clans associated with A.S.W.J. bear the full brunt of battle casualties." The Monitoring Group corroborates professor Weinstein's point about the transclan nature of Al Shaabab but uses questionable sources to highlight Al Shabaab's alleged link with Mohamed Sa'iid "Atom" and the "Eastern Sanaag (sic) Mujahidicen: "The Monitoring Group has received eyewitness reports that Atom continues to import arms from Yemen and to receive consignments from Eritrea, including 120-mm mortars, which may have been transferred to southern Somalia. Although he remains essentially a Warsengeli clan warlord, Atom reportedly calls his militia the "Eastern Sanaag Mujahidicen" and has strengthened ties with Al-Shabaab during the course of 2009." Mr. Atom is based in a part of Sanaag under Puntland administration. According to the report "members of the Monitoring Group travelled to Mogadishu, Hargeysa and Berbera. Organizational and security constraints, including denial of access to United Nations Humanitarian Air Service flights, prevented more extensive travel within Somalia." Could not the report writers ask Puntland leaders and "Eastern Sanaag" traditional leaders about the status of Mohamed Sa'iid "Atom?
Foreign Jihadists in Al Shabaab
The report touches the role of foreigners in Al Shaabab. "The presence of foreign fighters in Somalia among the ranks of Al-Shabaab has been routinely overstated. Transitional Federal Government reports of foreign fighters appear to be tainted by political considerations" but the report writers use a questionable evidence about who was behind the 3 December bombing: "On 3 December 2009, an ethnic Somali from Denmark detonated an explosive vest while taking part at a graduation ceremony for medical students from Banaadir University" and are agreement with with the Somali Prime Minister Omar Abdirashid Ali Sharmarke who, in a New York Times e op-ed piece, wrote: "Last month, a Somali man who had lived in Denmark dressed himself in women's clothes, positioned himself at a graduation ceremony in Mogadishu and then blew himself up. He killed 22 people, including three government ministers and many young medical graduates and professors, who had hoped to dedicate their lives to the alleviation of suffering in Somalia." Pictures published in Somali websites showed that the alleged "suicide bomber" was among people attending the graduation ceremony.

Focusing on foreign fighters in Al Shabaab and how their involvement affects battles between the Al Shabaab and its enemies (TFG and Ahlu Sunna Wal Jama'a" is not offset by a candid discussion of the group's organisational capabilities outside Somalia – ability to recruit Somali youths in Europe and the United States. How did the three Somali-born young men from Minnesota who belong to the same sub-clan as the former TFG president Abdullahi Yusuf Ahmed join Islamist insurgents and die in a battle? The recruitment capability of Al Shabaab has put many parents at unease. The Canadian Press reports "some Somali-Canadian parents are hiding their children's passports following reports a student was recruited by a terrorist group and killed fighting for the cause in east Africa." Parents are not only worried about their sons killing or getting killed on the site of Al Shabaab but they are also worried about becoming stigtmatised for being parents of 'suicide bombers'. Flaws in the report by United Nations Monitoring Group on Somalia range from selecting facts, using questionable evidence to describe some clans in Southern Somalia as Al Shabaab supporters although Al Shabaab is a trans-clan organisation with domestic and international recruitment capabilities. On 19 March 2010 the UN security Council extended by United Nations Monitoring Group on Somalia and decided "the addition of three experts, in order to fulfill its expanded mandate" Tow members Gregory Beals Charles Lengalenga resigned in January 2010 and in June 2009 and in January 2010 respectively.
Liban Ahmad
E-mail: Libahm@gmail.com
________________________________________________________________
We welcome the submission of all articles for possible publication on WardheerNews.com
So please email your article today Opinions expressed in this article are those of the author
and do not necessarily reflect the views of WardheerNews
Maqaalkani wuxuu ka turjumayaa aragtida Qoraaga loomana fasiran karo tan WardheerNews
Copyright © 2010 WardheerNews.com