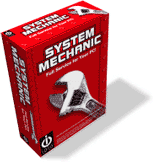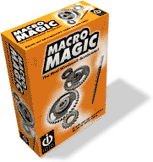 A Letter from China: My Tour to Beijing, Xi'an & Shanghai


WQ. Abdisalam M. Garjeex




January 23, 2010
I was fortunate to take a long planned 10 day trip to the ancient land of China. As I bid farewell to China, I took a moment to reflect and share this historic event with your readers. We have spent an enormous time debating the Somali clan-politics at the expense of all other important subjects including culture, social issues, travel and awareness of what is happening in other parts of the world. As a nation we had missed the golden opportunity to learn a lesson from history and from the old civilizations before us, those of the Greeks, Romans and the Chinese who went through many destructive wars and finally settled their differences through reconciliation and chose to build a system of government that would protect the rights of every citizen regardless of ethnicity or religion. After WWII, the United States, Western Europe and Japan learned the lessons of war and preferred a path of peace and progress.

On this trip I witnessed a history dating back to almost 5000 years. I visited the imperial palaces, tombs marking 500 years of the Ming & Qin dynasties, Tiananmen Square, the Forbidden City, the Great Wall of China, and the Terra cotta warriors' museum. I've always dreamt of visiting the Far East and in 2010 this dream has become a realization.
I began my journey in Washington, DC; I would fly cross-country to Los Angeles, finally arriving in Beijing, a total of 20 hours on a plane, and confronted with a time zone difference of 11 hours. Beijing was the first city on my itinerary and it is also the capital city of china with a population of 18 million; it hosted the Olympic Games in 2008. My second stop was Xi'an, an industrial and medium sized city with important archeological treasures, and the last stop was Shanghai, the modern city with the skyline, the "Paris of the East".
Why visit China?
I have always had the passion to travel the world and as Somalis say, "Nin aan dhul marin dhaayo ma leh"— it was in my late teenage years in Somalia that I read the stories of Marco Polo's journey to China (the silk road) and the travels of Ibn Battuta during the 14th century which included a stop in Somalia. I was fascinated by these incredible men and their travels ever since. Occasionally, I would also follow the blog of an American couple and their 9 year old daughter, who have been wandering around the globe aimlessly since 2006. This American family from California sold their house and belongings and decided to use their money to travel around the world nonstop -- they call themselves "nomad travelers," the last time I checked their website (www.soultravelers3.com), they were in Spain -- It only costs them $25,000 per year to survive (all costs included), significantly cheaper than a life in the US.
Travel Benefits
As more details of all the sightseeing places are shown at the final portion of my letter, I want to present to you my brief encounter with the Somali Diaspora in Beijing. A friend of mine who frequently travels to China and Japan gave me a contact number to a few Somalis. I spoke with a man named Abdinasir, the Somali Community Leader for Beijing. I had the opportunity to meet with more members of their community on two occasions at the Beijing International Hotel that I was staying at. I was impressed with their unity and friendship, irrespective of their clan affiliations—they were from Somaliland, Puntland, South Somalia, and Djibouti; I even met the acting Djibouti Ambassador during one of these brief encounters. They laughed when I said, "You're together because you're a small community, but if you were as large as other Somali communities elsewhere, you would just be as fragmented into sub-clans and regions!" Majority of the Somalis in China are in the provinces as students or traders, they also have a group seeking asylum or resettlement in Europe or America.
On my second day after a long journey, as I always do, I explored my surroundings. I walked to nearby shopping malls that looked no different from the American malls we're used to. While I was strolling along these shopping strips, little did I know that I would experience one of the most eventful and probably more humorous aspects of my trip. I asked one of the front desk employees where I could find a pharmacy but right away, a young Chinese lady on the sideline approached me and offered her assistance and gladly took me to a drug store and helped me as a translator with her fluent English. She asked me if we could have some tea together, I reluctantly accepted, knowing how risky it can be to deal with strangers while traveling in a foreign land. She lured me to a nearby tea house—and she stressed that as university student, she seeks contact with foreign travelers in order to improve her English skills. Twenty minutes later, one of the bar ladies gave me a bill, totaled 900 Chinese Yuan, an equivalent of $132 dollars for two teas and snack (nuts). I was speechless and in disbelief, I asked how could two teas cost that much, "You maybe wrong, are you sure this is the right bill?" I asked. She handed me the menu and showed me the price and service charge. I looked at my wallet and found only 650 Yuan that I have exchanged for $100 dollars just before I left the hotel. At one point, I decided to refuse to pay, but realized that I had fallen for one of the Chinese scams and have no choice, but to pay, otherwise I would have to face Chinese justice. Finally, I accepted the charges and gave the lady my Visa Card.
The Last ten days, I have accompanied different travelers with vibrant backgrounds—I met a retired Mexican-American man, who calls himself "an international adventurer", a lawyer from Arlington-VA, a retired psychologist, as well as Canadian couple from Bermuda. I extensively discussed international politics with a family from Morocco living in the state of Oregon, and a delightful man from California, whose family migrated from Syria in 1969. Among the travelers, a fire-fighter and a police officer from Orange County, CA who both impressed me with their detailed knowledge about Africa, particularly Somalia and its sad state.
Important landmarks and historic places visited
Beijing
Day 1 - Forbidden City
Forbidden City is located at the ancient city of Beijing, north of Tiananmen Square, it served as the imperial palace during the mid-Ming and Qin dynasties and is known as the palace museum today. Its extensive grounds cover 720,000 square meters, 800 buildings and more than 8,000 rooms. The Forbidden City is listed by UNESCO as the largest collection of preserved ancient wooden structure in the world and was declared a World Heritage site in 1987.
Day 2 - Great wall of China
Great Wall of China is the only man-made structure visible from the moon. The Great Wall stretches at least 3750 miles. Construction of Great Wall which spanned more than 2000 years began between the 5th and 6th century BC and continued through the Ming dynasty. The wall was originally built of stone, wood, grass and earth, but during the Ming dynasty; bricks were produced in kilns set up along the wall. The bricks were transported by men carrying them on their backs or by donkeys, mules and even goats, which had bricks tied to their heads before being driven up a mountain. It is believed that one million Chinese men took part of the wall construction and it served to protect the Chinese people from Mongolian and other invaders.
Day 3 -The Temple of Heaven
The Temple of Heaven, the most holy of Beijing's imperial temples, is the place where the Chinese emperors came to worship heaven and to pray for a good harvest, since a bad harvest could be interpreted as the Emperor's fall from heavenly favor and threaten the stability of his reign. The 6-meter high walls surrounding the temple take a square shape to the south and a semi-circular one to the north. The main building in the temple is circularly shaped. The pattern represents an ancient belief that heaven was round while earth square, and this pattern is quite architecturally unique. The whole complex, gorgeously painted and set off by thousands of pine and cypress trees, expressing a harmonious atmosphere as if heaven and earth are integrated into one.
Xi'an
Day 4 -Terra cotta Museum
Terra Cotta Museum is the site of 2,200 year-old Terra cotta army, among the most important archeological discoveries of modern times. More than 8,000 life-size ceramic soldiers, chariots and horses have been uncovered by a farmer digging a well for irrigations in 1974 -- I met that farmer when I visited Terra Cotta in a book signing ceremony. This discovery is only a fraction of the total buried there to protect the tomb of the first Qin emperor. Each soldier is based on an actual person of the time and all segments of Chinese society are represented and all are in battle formation. It is estimated that 250,000 men built the army.
Shanghai
Day 5 – Yu Garden
I spent four days in Shanghai, China's most modern city, often called "the Paris of the East." I visited one of Shanghai's oldest attractions, the Yu Garden—it resembles a paradise on earth.
Day 6 - Oriental Pearl Tower
I also visited Shanghai's most famous landmark, the Oriental Pearl TV Tower, a unique architectural addition to the Shanghai cityscape and one of the largest radio and TV towers in the world.
Day 6 – HuangPu River boat
I took a boat tour around the Huangpu River and enjoyed a near perfect view of the city's skyscrapers.
Day 7 – Shanghai Museum
I went to the Shanghai Museum of ancient Chinese art, which possess a collection of 120,000 precious works. Its rich and high quality collection of ancient Chinese bronze, ceramics, painting and calligraphy is known throughout the world.
Day 8 – Maglev Train
I took a ride on the world's fastest train, the Maglev train that travels about 240 mph.
This is the end of my incredible journey and I waved the final goodbye to China. Please feel free to send your comments to:
Abdisalam M Garjeex
Ashburn-Virgina
E-mail: amabdulle@hotmail.com
________________________________________________________________
We welcome the submission of all articles for possible publication on WardheerNews.com
So please email your article today Opinions expressed in this article are those of the author
and do not necessarily reflect the views of WardheerNews
Maqaalkani wuxuu ka turjumayaa aragtida Qoraaga loomana fasiran karo tan WardheerNews
Copyright © 2009 WardheerNews.com